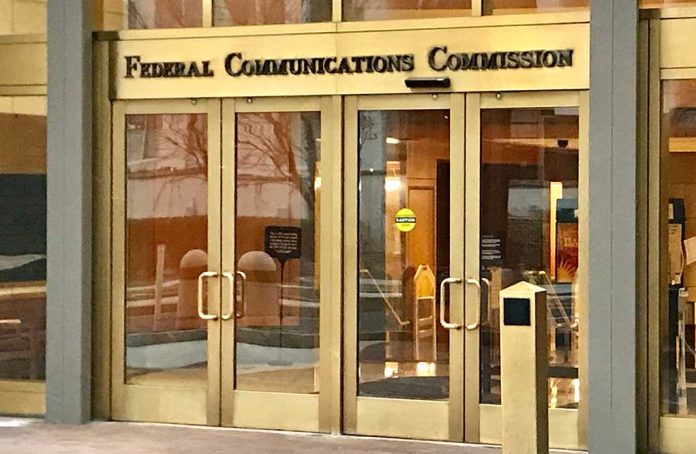 FCC Announces Sudden Ban of Chinese Companies Representing Potential Security Threat
(IntegrityPress.org) – It's no secret that Chinese state-backed companies pose various threats to our national security. Federal agencies often have to deal with various types of threats from organizations supported by the Chinese Communist Party (CCP). Most recently, the Federal Communications Commission (FCC) banned two Chinese telecom companies from offering their services in the US.
The government agency barred Pacific Network and China Unicom under the authority of Section 2 of the Secure and Trusted Networks Act (H.R.4998) from providing international telecommunications services in America after concluding both companies pose risks to America's national security because of CCP officials' influence over their operations.
#CapacityNews: The #US @FCC last night banned @ChinaUnicomGlob and Pacific Network, from providing #international telecoms services in the country.

Read the full report by @alanburkittgray on our website: https://t.co/534TaAVa1T#Telecoms #Telecommunications #Technology #News pic.twitter.com/vVr9PXG4ak

— Capacity Media (@capacitymedia) September 21, 2022
These new bans follow similar measures enacted against China Telecom and China Mobile earlier this year. The FCC previously disallowed a number of other Chinese-backed companies, including smartphone manufacturers Huawei Technologies and ZTE Corporation and video surveillance outfit Hytera Communications Corporation, from offering some of their services using H.R.4998. Additionally, the agency barred AO Kaspersky Lab, a Russian company, from doing business here following Russia's invasion of Ukraine.
Do you think this move by the FCC is a positive development? Should our federal enforcement agencies be enacting more bans of this nature against potentially threatening foreign businesses?
Copyright 2022, IntegrityPress.org