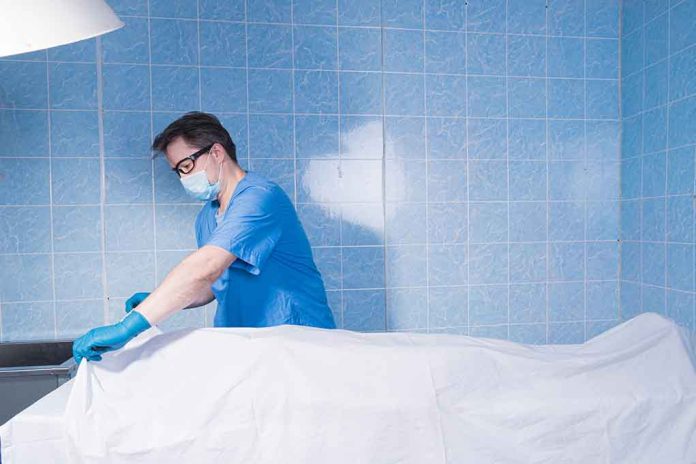 (IntegrityPress.org) – Illegal immigration has become a major problem for the United States since Biden assumed office in 2021. The crisis has increased the pressure placed on authorities in border states as they attempted to push back against the increasing flood of illegal migrants attempting to cross into the US. A 38-year-old officer with Customs and Border Protection (CBP) recently lost his life following an accident that occurred while he was chasing illegal immigrants. For some reason, the mainstream media remained conspicuously silent on the incident.
Unnamed Agent Dies While Trying To Keep America Safe
According to reports, the CBP operative who lost his life was a father to two children, but his identity has not been publicly revealed at this time. He reportedly hit a closed fence while driving an ATV in pursuit of two undocumented migrants. The accident occurred near the border city of Mission, Texas.
The White House has not responded to calls for comment about the death of the agent at the time of writing.
Border Patrol Chief Raul Ortiz released a statement to the press paying tribute to the unnamed officer. Ortiz stated the occurrence was a "tremendous loss" for both the CBP and the United States. He offered his prayers to the deceased officer's colleagues and family members.
What Is Joe Biden Doing To Address the Border Crisis?
This incident comes alongside Joe Biden's recent visit to Arizona, during which he failed to plan a trip to the border itself. He was in the state to visit the site of a new semiconductor manufacturing facility in Phoenix, which is coming to America with the backing of investment from Taiwan.
Fox News reporter Peter Doocy quizzed the president on his decision not to visit the border prior to his departure for Arizona. Biden told Doocy there were "more important things going on," referencing the extent of the investment set to come into the state.
White House Assistant Press Secretary Abdullah Hasan later echoed this sentiment after receiving a question about Biden's Arizona visit from the Daily Caller News Foundation. He stated the economy was the highest priority for the administration and challenged anyone who disagreed with this assessment to "say that out loud."
Other Democrats were also of the opinion that a border visit was rightly a low priority for the president and his supporting officials. Rep. Debbie Dingell (D-MI) remarked that Biden didn't need to go to the border in person because he had seen photos of the disastrous situation there.
Democrat Rep. Debbie Dingell says Biden doesn't need to visit the southern border because "he's seen the photos." pic.twitter.com/BCsW6oiLsH

— RNC Research (@RNCResearch) December 6, 2022
Meanwhile, state officials like Texas Governor Greg Abbott (R) are pushing back against the administration's failures by bussing illegal immigrants to Democratic-led cities.
Copyright 2022, IntegrityPress.org