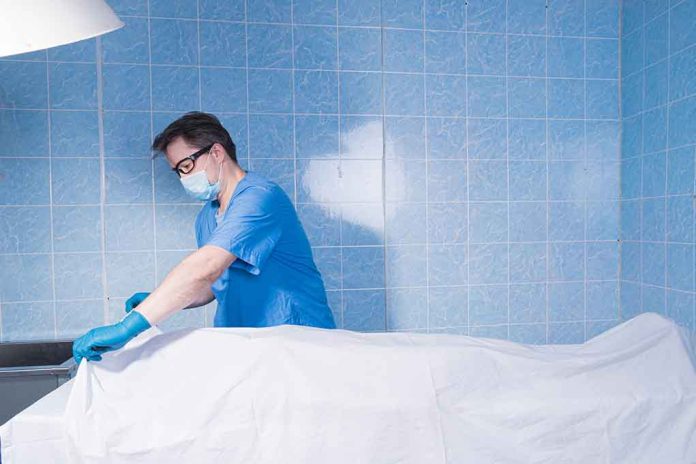 (IntegrityPress.org) – Amidst the scorching heatwave affecting a significant portion of the South, Harris County, Texas recently reported its first heat-related fatality of the year, as confirmed by local officials.
The victim, Victor Ramos, 67, was found unresponsive in his non-air-conditioned home in southwest Houston. He was rushed to the hospital but was pronounced dead on June 24. The Harris County Institute of Forensic Sciences determined accidental hyperthermia as the cause of death.
Ramos' sister, Karla Ramos, shared that he had mentioned not feeling well during the day and seemed tired. Concerned, she checked on him the next morning and discovered him unresponsive, prompting her to call 911. She explained that her brother, who recently lost his job, was struggling financially and couldn't afford to repair his air-conditioning unit. Tragically, at least 13 deaths in various parts of Texas this year have been attributed to the scorching heat.
According to AccuWeather Senior Meteorologist Alex Sosnowski, although Houston has experienced only two days with temperatures reaching 100 degrees so far this summer, temperatures have been consistently 2 to 4 degrees above average since June 1. The historical average high temperature for Houston, the state's most populous city, is in the low 90s.
On June 23 and 24, the recorded high temperatures in Houston were 97 and 95 degrees, respectively, based on AccuWeather data. Meanwhile, William P. Hobby Airport in Houston recorded a high of 96 degrees on June 24.
Sosnowski emphasized that the combination of heat, sunshine, and high humidity prevalent along the Gulf Coast can lead to excessive heat buildup in urban areas. In such conditions, access to air conditioning becomes crucial in preventing heat-related illnesses.
Typically, Houston experiences some relief from intense heat during the summer, with highs in the mid to upper 80s. However, since June 7, temperatures have remained at or above 90 degrees without respite.
This development follows Texas Governor Greg Abbott's approval of a law in June that eliminated mandatory water breaks for construction workers imposed by cities and counties in the state.
Copyright 2023, IntegrityPress.org