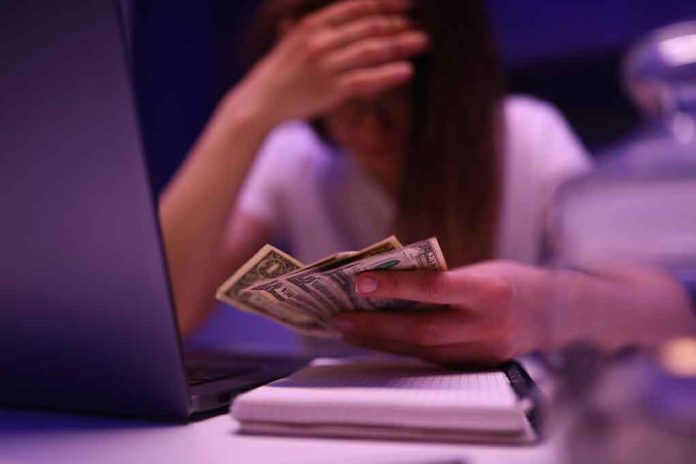 (IntegrityPress.org) – Effective in March, millions of Americans will have a harder time putting food on the table as a nationwide program to combat pandemic hunger comes to an end. The Supplemental Nutrition Assistance Program (SNAP), or food stamps, will see that the benefit reductions for each household will be at least a loss of $95, and possibly $250 or more for larger families. The pandemic emergency allotments that had increased monthly benefits to the maximum for a household's size will be cut, leading to an estimated $3 billion reduction in monthly funds used for food.
Every food stamp recipient will get, as aforementioned, nearly $90 less in benefits each month, according to the liberal Center on Budget and Policy Priorities, which will have a visible impact on household finances. The 32 states and DC that were still giving emergency allotments would be impacted by the change, and food banks and pantries, already overburdened by increasing demand because of the rise in grocery costs, are preparing for another surge in demand. As part of the government funding package that was approved by Congress late last year, it was decided to terminate the pandemic emergency allocations after the February 2023 issuances.
Food stamp beneficiaries in states that have already ended the program are feeling the strain more than their peers in states that have kept the emergency allotments in place, with greater rates of meal skipping, eating less than usual, relying on others for food, and using food pantries. As such, Stacy Taylor, head of policy and partnerships at Propel, a software company that provides an app to check SNAP benefit balances, emphasizes that individuals in need will likely face further hardship with less cushioning to cover unexpected expenses.
The emergency allotments kept 4.2 million people out of poverty in 2021, according to an Urban Institute study. However, additional hurdles may arise once the public health emergency ends on May 11.
Copyright 2023, IntegrityPress.org