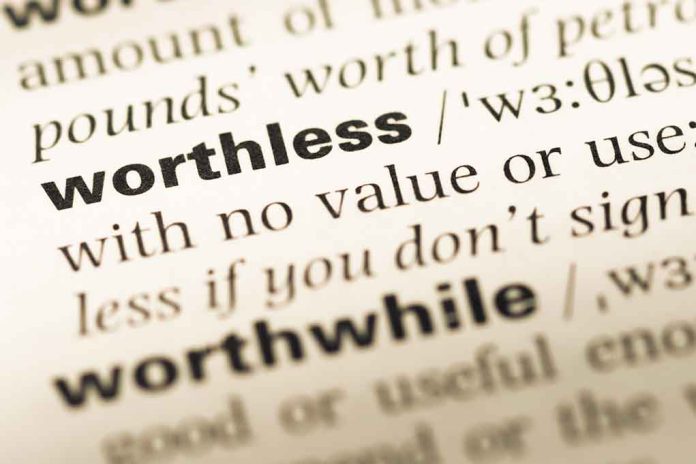 (IntegrityPress.org) – Former Australian Prime Minister Paul Keating has heavily criticized the recent AUKUS deal to buy nuclear-powered submarines from the United States, calling it the worst deal in history.
Keating — who served as the 24th Australian prime minister between 1991 and 1996 — called out current Australian Prime Minister Anthony Albanese for agreeing to pay up to $368 billion AUD for at least three American nuclear-powered submarines over the coming decades. Under the deal, Australia will also build submarines designed by the UK.
The former prime minister said AUKUS "must be the worst deal in all history," and criticized proponents of the deal who argue that the submarines are a necessary defense move against China. Keating argued that submarines would be redundant against Chinese ships as the Australian Air Force is already capable of sinking them with planes and missiles.
He concluded that the submarines would ultimately be useless, even to the United States.
Keating, while belonging to the same Australian Labor Party as Albanese, has been a leading critic of AUKUS since its original announcement in 2021 and continued to voice his protests after Albanese confirmed the deal in a joint California press conference with US President Joe Biden and UK Prime Minister Rishi Sunak on March 13.
Australian opposition leader Peter Dutton has backed Albanese's decision to move ahead with the deal and called Keating's views "unhinged."
The submarines provided by the US to Australia will be nuclear-powered, but will not carry nuclear weapons. The Australian government boasts that the deal will create 20,000 jobs and act as a deterrent against potential enemies in the region.
The Chinese government, on the other hand, has accused the three countries involved of provoking China and moving the world closer to a conflict.
Chinese foreign spokesperson Wang Wenbin warned in a press conference on March 14 that Australia, the United States, and the United Kingdom were travelling a "dangerous path."
Copyright 2023, IntegrityPress.org