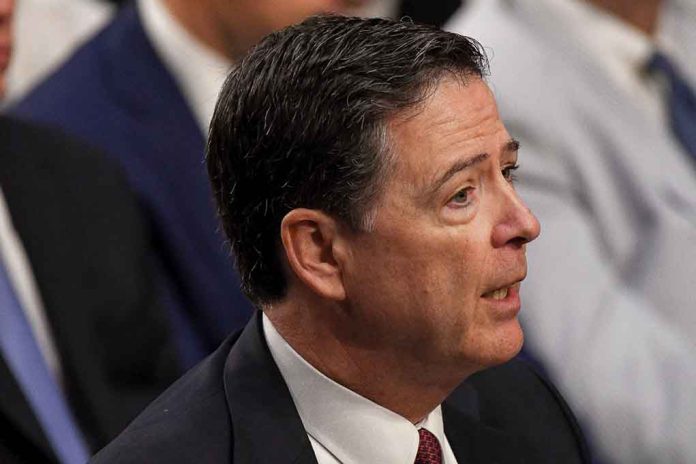 (IntegrityPress.org) – Former FBI Director James B. Comey expressed his opinion on Sunday, 6/4/23, that President Biden is the sole serious contender for voters to consider in the upcoming 2024 elections. During an interview with NBC's Jen Psaki, Comey emphasized that when it comes to the 2024 race, "It has to be Joe Biden."
According to Comey, the essential qualities for the president are a commitment to the rule of law and the values of the nation. He clarified that he was not referring to policy matters, but rather the importance of having a president who upholds the law and the Constitution, and in his view, Joe Biden is the only candidate who fits these criteria. Comey, who was dismissed by former President Trump in 2017 while leading the FBI's investigation into alleged Russian collusion, argued that a return of Trump to the White House would lead to a "retribution presidency" lasting four years.
Comey raised concerns about the potential for Trump to order the prosecution of individuals he perceives as enemies, including himself. He explained that as the president holds constitutional authority over the entire executive branch, including the Department of Justice and law enforcement agencies, he could direct the pursuit of individuals and influence various other activities that might face legal challenges. Comey questioned who would enforce court orders in such a scenario.
As a former Republican- Comey also cautioned against the prospect of Donald Trump's return to the presidency. He suggested that Trump would likely engage in a period of retribution if granted another term in the Oval Office, including the ordering of prosecutions against perceived enemies, with Comey believing himself to be among those on such a list. Comey emphasized that the president's constitutional oversight extends to the Department of Justice, prosecutors, and investigators.
As the 2024 race heats up, it is expected that current and former federal leaders will voice on who they would like to see win- as it seems this presidential race might be the most important one since 2016.
Copyright 2023, IntegrityPress.org