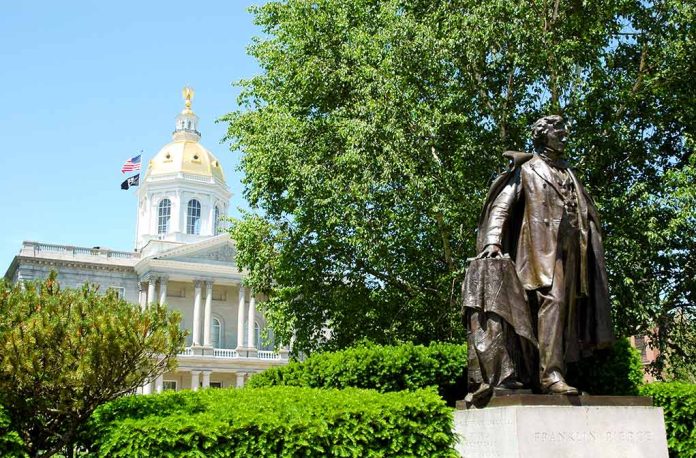 (IntegrityPress.org) – Kelly Ayotte, former Republican US State Senator, stated on Monday, July 24 that she is running for governor of New Hampshire. This announcement comes as the current governor, Chris Sununu, said he will not run for re-election.
Ayotte was the first female attorney general of New Hampshire in 2004, and if elected, would be the third female governor of the state, following Maggie Hassan and Jeanne Shaheen.
Ayotte had been chosen for the senate in 2010, but in 2016 she lost her bid to Hassan by approximately one thousand votes. After her loss, she still worked for the government as well as serving on the boards of non-profit and corporate entities. Now she expressed she wants to return to politics because of her desire to make New Hampshire "prosperous and free."
Another former Republican senator, Chuck Morse, has also announced a bid. This was, similarly to Ayotte, revealed after Sununu made it known that he will not run again. The mayor of Manchester, NH, Joyce Craig, and Executive Councilor, Cinde Warmington, have announced their campaigns as well. So far, however, Morse and Ayotte are the only two Republicans vying for the governorship of New Hampshire.
A controversial topic likely to be covered in the New Hampshire elections is abortion, as the Democrats hope to give women more access to the procedure. Ayotte has indicated she does not intend to change the laws regarding abortion in the state if elected.
Although Ayotte never officially supported Trump during the 2016 presidential elections, she frequently praised his demeanor during his campaign. When leaked recordings of Trump in 2016 revealed he was using his fame to sleep with women and groping them without consent, she took back her support and announced she would vote for Mike Pence instead.
Even after rescinding her support, Trump's administration still counted on her to help put through Neil Gorusch's nomination to the Supreme Court.
Copyright 2023, IntegrityPress.org