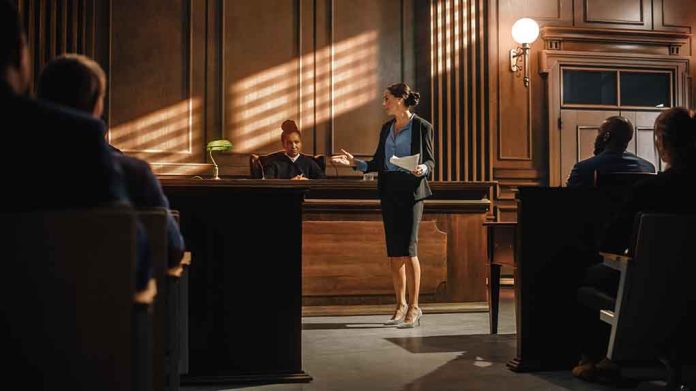 (IntegrityPress.org) – Federal prosecutors introduced significant evidence in the trial of Marilyn Mosby, the former Baltimore state's attorney, who was charged with perjury. The evidence revealed that Mosby had labelled expenses from her personal life and her role as the city's top prosecutor as costs associated with businesses while in office.
An FBI forensic accountant, Jenna Bender, meticulously reviewed Mosby's company expenses, demonstrating that they were not genuinely business-related. For example, expenses associated with a trip to Phoenix, Arizona for her travel business were misleading, as they actually pertained to a Washington, DC conference about fair prosecution. Other instances revealed similar discrepancies, further undermining Mosby's defense.
Mosby, who served two terms as Baltimore's top prosecutor, is currently facing two counts of perjury. She is accused of falsely claiming financial hardship due to the pandemic to access two early withdrawals from her city retirement savings under the CARES Act.
While prosecutors assert that Mosby deceived the system, her defense argues that her travel businesses genuinely suffered due to the pandemic. The prosecution's argument centers around the certifications made by Mosby, emphasizing that her businesses were not operable to begin with.
Although she was not charged with tax fraud, testimony from the accountant suggested that Mosby benefitted from a tax deduction instead of experiencing losses.
Mosby is also facing mortgage fraud charges related to false statements on loan applications for the Florida properties. US District Judge Lydia Kay Griggsby has set limits on how prosecutors can characterize Mosby's use of the money obtained through perjury, although the jury in the current trial has already heard evidence of her property purchases in Florida using the CARES Act withdrawals.
The trial is being held at the federal courthouse in Greenbelt, as Mosby's defense raised concerns about potential bias among jurors in the Baltimore area.
Copyright 2023, IntegrityPress.org