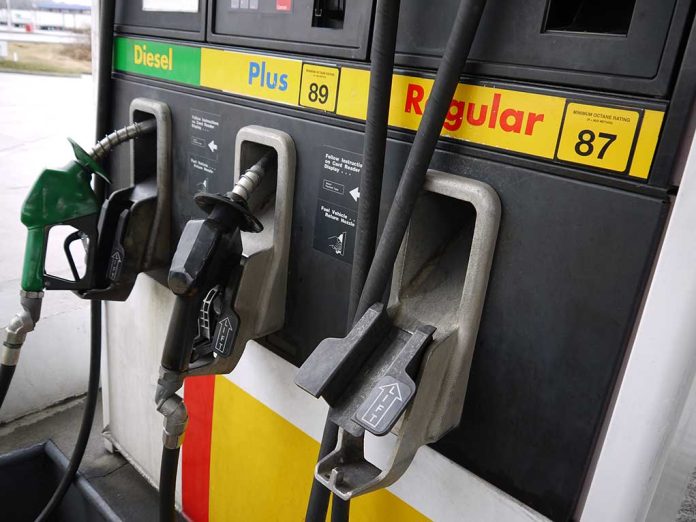 (IntegrityPress.org) – Earlier this year, gas prices were climbing, leaving many Americans wondering how they would pay to fill up their vehicles. A number of factors caused the spike, such as OPEC reducing output by 2 million barrels a day, the war in Ukraine, and an increase in demand. Some states even saw rates over $5 per gallon. Now, prices are steadily declining, making people ask why? It all boils down to the law of supply and demand.
On December 15, the national average of regular unleaded sat at $3.193 per gallon, $0.566 cheaper than a month prior. According to an AAA spokesperson, these prices will likely continue on a downward trend due to "shorter days and crummy weather, combined with a lower oil cost." People are driving less, which has decreased demand in turn. Coupled with more domestic stock, increasing supply, and it's the perfect recipe for lower prices.
Have you noticed the recent decline in gasoline prices of late?#Oil #oilprice #oilprices

Why Are Gas Prices Are Dropping So Fast? – https://t.co/E9vP9Kh3fC

— Veteranus Dacicus 🇺🇸 🇪🇺 🏴‍☠️ (@VDacicus) December 15, 2022
According to GasBuddy's head of petroleum analysis, Patrick De Haan, prices "could fall under $3 per gallon by Christmas." That's great news for holiday travelers, even if they're going short distances. Filling up at the pump will cost less, which is sure to be a relief in the wake of record inflation this year.
Copyright 2022, IntegrityPress.org