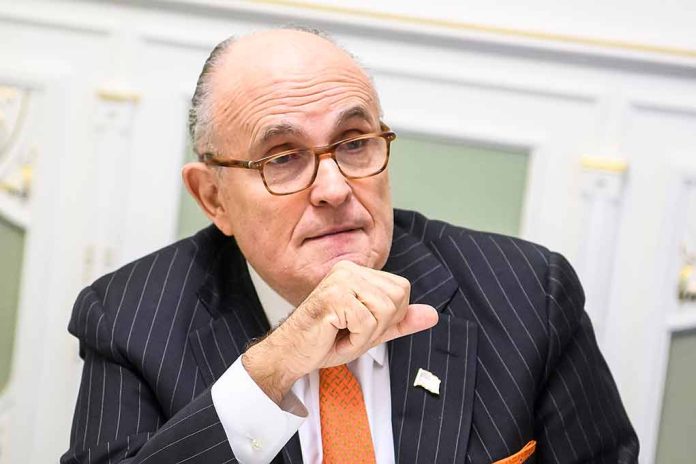 (IntegrityPress.org) – According to a former federal prosecutor, the plea agreement entered by Jenna Ellis, Trump's former lawyer, is aimed directly at Rudy Giuliani and puts considerable pressure on him to cooperate. This means Ellis is now facing charges similar to those brought up against Giuliani in the Georgia electoral tampering indictments and makes her agreement a direct challenge to Giuliani.
Trump, Giuliani, and other defendants are now growing concerned about the mounting evidence and increasingly unfavorable plea deals.
Jenna Ellis, Trump's former attorney, recently pleaded guilty in the case led by Willis, which is centered on the former president's alleged efforts to overturn the 2020 election results in Georgia. Her plea deal follows those of two other former Trump attorneys, Sidney Powell and Kenneth Chesebro, further fueling speculation about Giuliani's potential cooperation.
The investigation by Willis revolved around Trump's 2020 phone call to Secretary of State Brad Raffensperger, during which he urged him to "find" enough votes to sway the election in his favor. There were also allegations of a scheme to submit a false slate of pro-Trump electors to the Electoral College. Trump has consistently denied wrongdoing and accused Willis of pursuing a political agenda by targeting him.
Andrew Weissman, who previously prosecuted several individuals during the Trump administration for obstructing an investigation into alleged links between Trump and the Russian government, highlighted the strategy of Fulton County District Attorney Fani Willis. In the Georgia case, four out of the 19 individuals indicted have already pleaded guilty and agreed to cooperate. This strengthened the evidence against the remaining defendants.
Giuliani's advisor, Ted Goodman, emphasized that Giuliani himself would not be making a deal. Goodman pointed to the partisan motivations of the prosecutors, alleging they are pursuing political ambitions and trying to keep President Donald Trump out of the White House. He argued that the prosecutors are harming the country by weaponizing the criminal justice system.
Copyright 2023, IntegrityPress.org