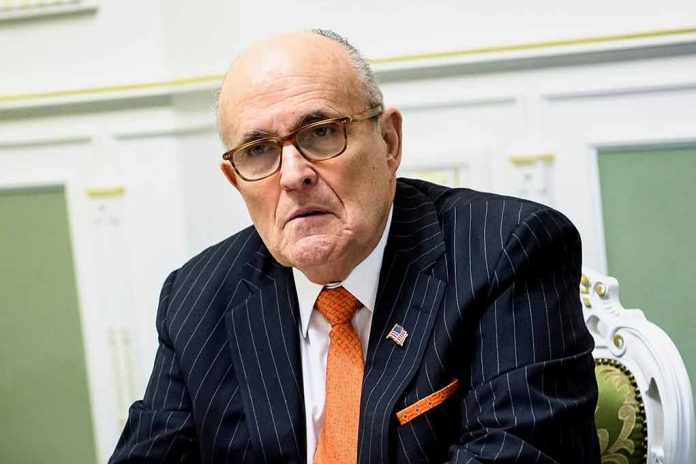 (IntegrityPress.org) – Former New York Mayor and Trump attorney, Rudy Giuliani, is being sued by his own lawyer, Robert Costello, who is seeking more than $1.3 million in unpaid fees.
This lawsuit adds even more controversy for Giuliani. He's already embroiled in other accusations, including efforts to illegally challenge presidential election results.
Giuliani and Costello have a long history, beginning in the 1970s, when they were both Federal prosecutors in New York. They were friends throughout the years until the time of Trump's first administration.
Giuliani served as the mayor of New York from 1993 to 2001 but started to become controversial as he aligned himself more with Trump during his first vie for the presidency in 2016. While he initially sought a cabinet appointment when Trump became president, he instead ended up becoming his lawyer.
In addition to this lawsuit, Giuliani faces other legal troubles, including being found liable for defaming two election workers in Georgia and a $10 million lawsuit from a former assistant alleging various offenses, including sexual assault and abuse of power. His work in Trump's efforts to overturn the 2020 election results has also led to legal challenges and he must pay legal fees regarding these accusations as well. The DC Bar Association has also recommended Giuliani's disbarment.
The lawsuit filed by Costello in the New York State Supreme Court detailed the various legal matters he worked on, including representing Giuliani during criminal investigations and civil lawsuits, as well as disciplinary proceedings regarding Giuliani's law license.
Of the total bill of over a million and a half, Giuliani had paid only $214,000, according to the suit. Despite a recent fundraiser hosted by Trump to support Giuliani, the former mayor has reportedly been facing financial difficulties, with former donors deserting him and his luxury New York apartment recently put up for sale.
Copyright 2023, IntegrityPress.org