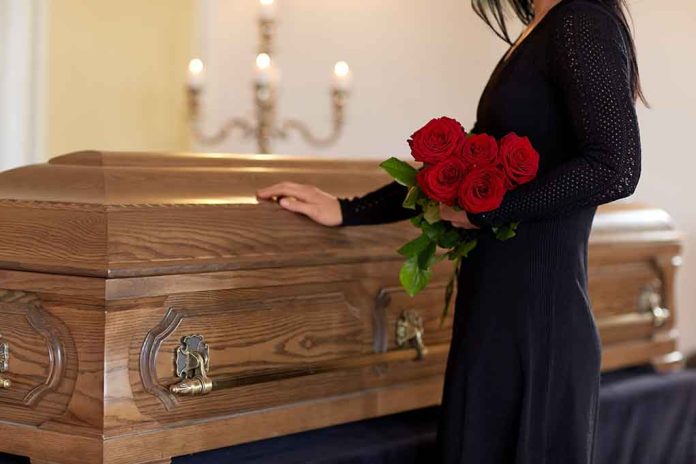 Key GOP Senator Dies Suddenly
(IntegrityPress.org) – CB Embry Jr., who served as a Republican state lawmaker in Kentucky for decades. He abruptly stepped down from the Kentucky General Assembly late last month due to health complications associated with his long-running battle with cancer. Sadly, the long-standing public servant didn't enjoy retirement for long. Just days after he officially resigned as a policymaker, the news broke that he had passed away.
Embry Jr. Loses His Battle With Cancer
Mike Harmon, the Kentucky Auditor of Public Accounts, broke word of the former state senator's death via a Facebook post on Friday, September 30. Harmon wrote that Embry Jr.'s "lifelong commitment" to serving his community and constituents defined his time as a lawmaker.
Senate Minority Leader Mitch McConnell (R-KY), who represents Kentucky in Congress, also expressed his sorrow at the news of the lawmaker's passing. He released a statement to the local press, saying he and his wife Elaine were "heartbroken" to learn Embry Jr. had died. The GOP leader said he was among a "chorus of Kentuckians" whose lives the legislator's service had improved.
A Long Career in Kentucky Politics
CB Embry Jr.'s first stint as a public servant came when he served as the City of Beaver Dam's mayor in 1970. He held the position for three years. He became a county judge-executive in 1982.
He won a seat in the Kentucky House of Representatives in 2002 and went on to serve in that position for 12 years. Then, in 2014, he launched a successful bid for the state senate. Overall, Embry Jr. won election bids for five different offices and successfully ran 12 times.
Throughout his time as a lawmaker, he served on a variety of legislative committees, including those dealing with:
Education,
Agriculture and Small Business (vice chair)
Veterans, Military Affairs, and Public Protection (vice chair)
Natural Resources and Energy
Transportation
As well as his work in politics, he worked as a general manager in a Kentucky law firm called Hughes & Coleman. He also owned Embry's Valley Shopping Center and served as an official representing the Kentucky Justice Cabinet in the Department of Corrections (DOC). Additionally, he served as the treasurer of the Kentucky Republican Party for a time.
Personal Life
Embry Jr. leaves behind a wife (Wanda), two daughters (Barbara and Laura), and a son (CB III). He was born in Louisville but later moved to Morgantown. He practiced the Southern Baptist religion.
May he rest in peace.
Copyright 2022, IntegrityPress.org