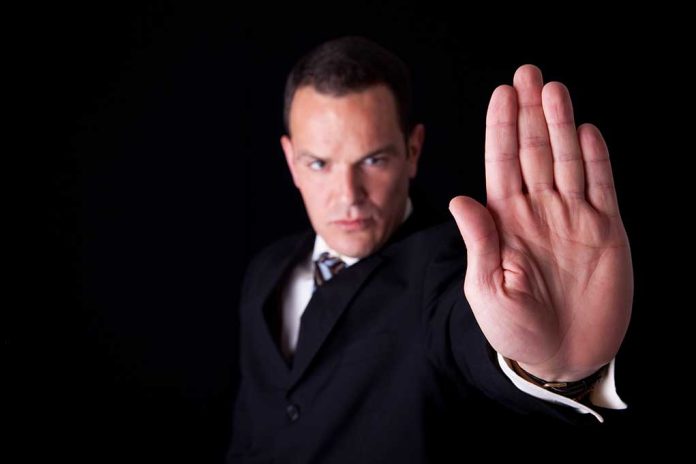 (IntegrityPress.org) – In March of this year, the Council on Foreign Relations reported that over the previous fiscal year, in excess of 152,000 unaccompanied children were encountered by agents with Customs and Border Protection along the U.S. border with Mexico. About one month later, reports began surfacing in both legacy and independent outlets alike that suggested the federal government had lost track of at least 85,000 of those minors.
In related developments, Fox News reported on November 7 that Tennessee Senator Marsha Blackburn has introduced legislation that would allow officials stationed along America's borders to fingerprint most children that come across. The proposal is being billed as a means of aiding in the fight against child trafficking enterprises.
Blackburn's bill has received 17 endorsements from her fellow Republican senators. If passed, it would reportedly give agents with Customs and Border Protection the ability to fingerprint any child that is 14 years of age or younger. It would also place new stipulations on Alejandro Mayorkas' Department of Homeland Security.
For those who may have forgotten, Mayorkas once told Senator Ted Cruz that he was not familiar with the color-coded bracelet the Texas legislator brought to a Senate hearing to show him. According to what the GOP senator said at the time, the bracelets were a staple of the trafficking industry and well-known instrument cartels used to determine how much money they were owed by migrants.
Many suspected that Mayorkas was lying, or at the very least, willfully ignorant. Should Blackburn's bill pass, his agency will be obligated to report and catalog the number of times each month a migrant child is found to be traveling with anyone other than a relative.
Blackburn's legislation would simultaneously make it illegal for the attorney general to forego the proposal's fingerprint requirements. Its proponents say it would also help tackle "recycling," where children are used continuously to give adults a better chance at entry.
Copyright 2023, IntegrityPress.org