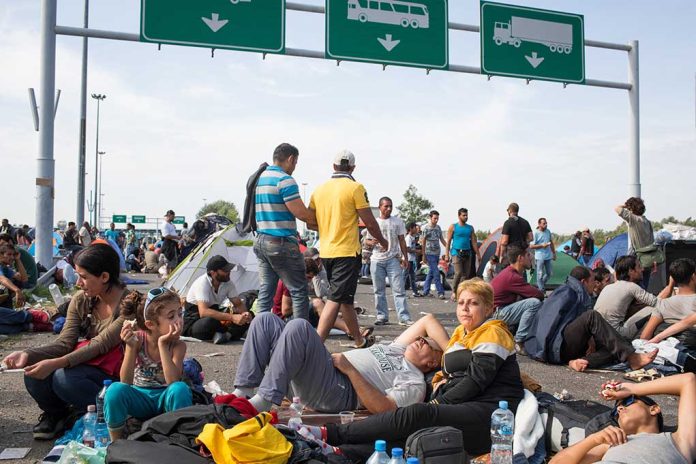 (IntegrityPress.org) – Republican Representative Michael McCaul engaged in a heated exchange with Democratic Representative Dan Goldman during a House Homeland Security Committee hearing on the Biden administration's border policies.
McCaul accused Secretary of Homeland Security, Alejandro Mayorkas, of contributing to deaths and criminal activities due to policies that led to an increase in fentanyl trafficking and illegal immigration. Goldman objected to the accusation, deeming it inappropriate and highlighting the necessity of intent for such serious claims.
McCaul, emphasizing his experience in a border state, defended his position, asserting that Mayorkas's alleged dereliction of duty exacerbated the border situation, resulting in significant challenges such as human trafficking, the fentanyl influx, and millions of illegal immigrants. Despite Goldman's disagreement, McCaul insisted that policy changes under Mayorkas's leadership were a fundamental cause of the problems.
Chair of the Homeland Security Committee, Mark Green, intervened to bring an end to the contentious exchange, redirecting the focus to the hearing featuring Mayorkas and FBI Director Christopher Wray. The exchange underscored the deep divide on the assessment of the Biden administration's handling of border issues, with McCaul attributing the problems to policy changes and Mayorkas's actions.
The confrontation highlighted the broader debate around border security and immigration policies, with McCaul expressing his concerns about the severity of the current situation, drawing attention to the impact it has on border states like Texas. The differing perspectives on the causes and solutions for border-related challenges remained a central point of contention during the committee hearing.
Over the last twelve months an unprecedented influx of migrants, surpassing over 2 million individuals, has taken place at the southwestern border. This surge has set new records, becoming a recurring trend over recent years. Republicans attribute this surge to what they perceive as the Biden administration's lax immigration policies.
The government contends that this phenomenon reflects the broader global displacement of people, blaming factors such as war, climate change, and unsafe living conditions.
Copyright 2023, IntegrityPress.org