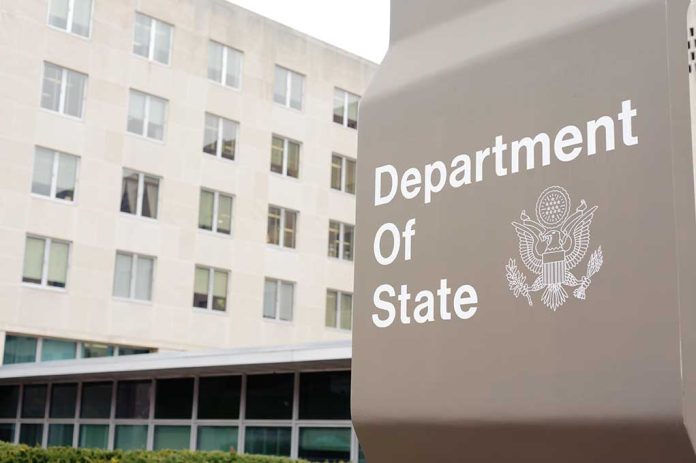 State Dept Confirms There Were "Direct Attempts" by Foreign Government in Key Election
(IntegrityPress.org) – The idea of election interference has occupied ample space in the American imagination since the presidential vote in 2020. Though no concrete evidence of large-scale fraud in that election has ever been presented, interference has been a genuine issue in various other races. An unlikely entity may have impacted one race in the recent midterm elections.
Rep. Norma Torres (D-CA) recently won a fifth term in the House of Representatives, comfortably triumphing over her rival. However, she did so despite a campaign against her by the government of El Salvador, with President Nayib Bukele taking the leading role.
Torres has been an outspoken critic of Bukele, accusing him of being more concerned with his own image than the welfare of his people.
Pres.@nayibbukele—I'll make it clearer. This is a result of narcissistic dictators like you interested in being "cool" while people flee by the 1000s & die by the 100s.

Send me a pair of glasses so I may see the suffering of your people through your eyes.https://t.co/eBCahxNzmM pic.twitter.com/F4O173fYcZ

— Rep. Norma Torres (@NormaJTorres) April 2, 2021
Bukele responded with fierce criticism of Torres during the midterm election season, with other Salvadoran officials joining in.
Espero que todos mis hermanos salvadoreños, mexicanos, hondureños, guatemaltecos, dominicanos, venezolanos y todos los latinoamericanos del Distrito 35 de California NO VOTEN por @NormaJTorres.

No trabaja para ustedes, sino para mantener a nuestros países en el subdesarrollo.

— Nayib Bukele (@nayibbukele) April 2, 2021
The State Department recently confirmed that the Salvadoran officials' conduct constituted an attempt to influence the election, which the US government views as unacceptable.
Do you think interference of this nature by foreign government officials constitutes a serious threat to our democratic processes in the United States?
Copyright 2022, IntegrityPress.org