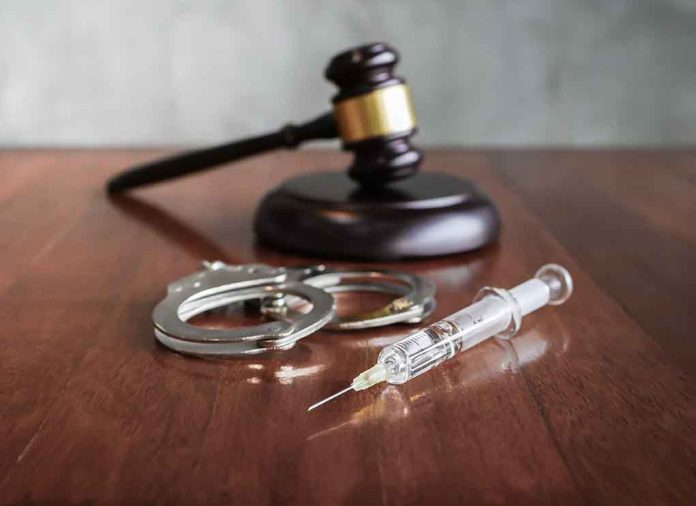 Governor Shuts Down Executions Pending "Top-To-Bottom" Review
(IntegrityPress.org) – Alabama has an execution problem. The state can't seem to get them right. The state's prison system managed two capital punishment failures and one near-failure dating back to 2018. After a recent third unsuccessful try, Governor Kay Ivey finally stepped in and stopped the madness.
On November 21, Ivey paused all executions in the state pending a complete review of the current system. She directed Attorney General Steve Marshall to halt seeking execution dates for two inmates. The Department of Corrections will conduct a review of the entire capital punishment process.
Following three high-profile botched executions in recent months, Gov. Kay Ivey announced on Monday that she was seeking to temporarily halt executions in the state. https://t.co/UhIDKDzSN4

— reason (@reason) November 22, 2022
Issues with Alabama's lethal injection system seem to stem from failed attempts to start the condemned person's IV. The first botched attempt was the infamous case of Doyle Hamm. In 2018, damage to Hamm's veins from hepatitis, lymphoma, and drug use made it impossible to hook him up, and ultimately, authorities waived his sentence. He died of natural causes in prison.
Yet, three more instances since then highlight serious issues with the system Ivey and other state officials can't ignore. Prison officials sent two men scheduled to die back to their cells after unsuccessful attempts to complete the task, and a third, who ultimately did pay the ultimate price for his crimes, was anything but easy.
The move isn't a reprieve for those awaiting their day or whose day didn't go as planned. While the state won't push its high court to issue death warrants with dates on them for now, the sentences still stand.
Copyright 2022, IntegrityPress.org