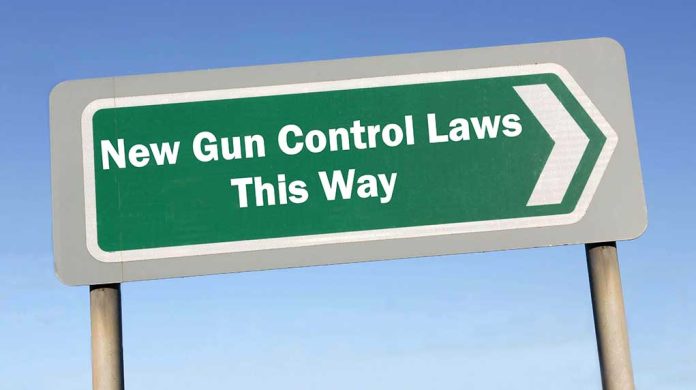 (IntegrityPress.org) – Bill Lee, Republican Gov of Tennessee, has urged the state's law makers to pass further gun control measures. The issue is particularly sensitive in Tennessee, following a recent school shooting and the expulsion of two lawmakers who called for greater firearm restrictions. At a news conference, Lee requested that the General Assembly bring forward an order of protection law within the current legislative session, which ends in a few weeks. He explained that a new, strong order of protection law will provide the wider population with cover and safety from those who pose a risk to themselves or others. Although the specifics of the plan have yet to be determined, Lee encouraged lawmakers from both parties to work together on the matter.
It is not yet clear if the GOP-led Tennessee House and Senate will consider the issue. Lee stated that real solutions are needed- and he wants to work with the General Assembly to accomplish what Tennesseans want. To strengthen the state's gun background checks, Lee plans to sign an executive order that sets a 72-hour clock for new criminal activity, ensuring courts provide timely and accurate information to the Tennessee Bureau of Investigations. The executive order calls on the TBI to examine the present system for exchanging information during the purchase of guns so that adjustments can be made as needed.
Previously, the Governor had proposed enhanced school safety legislation and a new budget with funds directed towards increasing school security. Lee's push for further measures follows the Nashville school shooting, which left three 9-year-old children and three adults dead in late March. Statistics show that at least one person was hurt in 19 shootings at schools or universities in the previous three months, and the Gun Violence Archive estimates that there have been at least 147 mass shootings this year. However, debates in Tennessee have been particularly heated due to recent mass shootings.
Copyright 2023, IntegrityPress.org