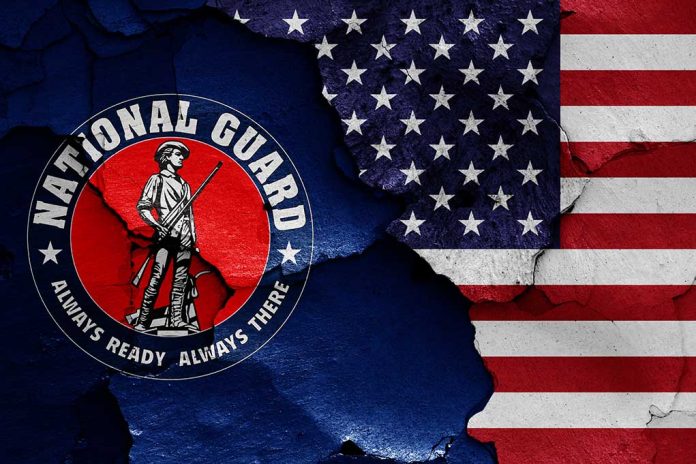 (IntegrityPress.org) – On Thursday, 6/1/23, Arkansas Governor Sarah Huckabee Sanders issued a directive to deploy members of the state's National Guard to the southern border with Mexico. This decision follows the expiration of the pandemic-era immigration policy, Title 42, which did not let migrants seek asylum during the COVID-19 pandemic.
As per her order, 80 guardsmen will be deployed to the Mexico border starting from July 1 for a one-month mission. Governor Sanders stated that the troops will collaborate with the Texas National Guard to address issues such as illegal immigration, drug trafficking, and human trafficking. The primary focus of the deployment will be to enhance surveillance and reconnaissance capabilities, aiding in improved detection and tracking, as mentioned by the governor's office. In the past, Arkansas had deployed troops in 2006 and 2008 to support Border Patrol efforts.
This recent announcement comes shortly after Virginia, South Carolina, and West Virginia also committed to providing manpower to the southern border. Florida, Mississippi, Iowa, Tennessee, and Nebraska have also made similar announcements to deploy personnel and resources to assist Texas. These deployments have been prompted by the expiration of the Title 42 public health order, which was expected to coincide with a surge in migration at the border.
Although the numbers of illegals reached extremely high levels leading up to the expiration, they have since decreased. Officials have also cautioned against assuming that this decline will be sustained. Governor Sanders criticized President Biden's handling of the southern border situation, emphasizing the need for states to step up in repelling unauthorized entry, combating cartels, and preventing human and drug trafficking. She expressed confidence in the people of Arkansas, stating that they have always been quick to assist others in times of need, and this situation is no different.
The issue of the southern border is one of great importance- and is sure to be one of the defining factors conservative voters will take into account during the 2024 race for presidency.
Copyright 2023, IntegrityPress.org