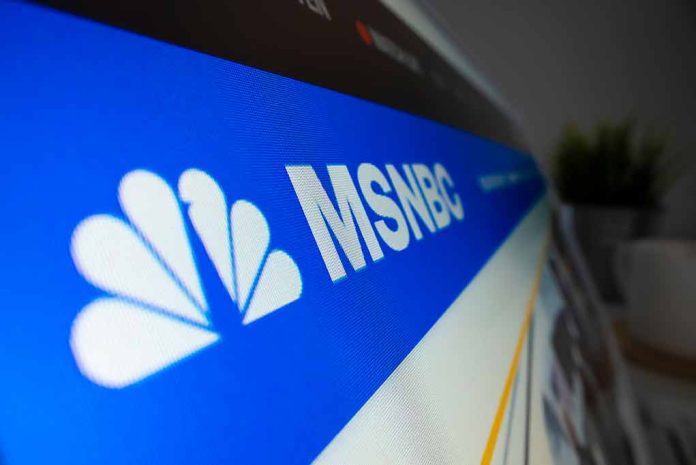 (IntegrityPress.org) – Shortly after Israeli civilians were subjected to the events of October 7, three of MSNBC's Muslim-background anchors disappeared from viewers' screens. Once their collective disappearance was noticed, the network denied reports that it had intentionally sidelined the hosts.
Many speculated that the removal of Ayman Mohyeldin, Ali Velshi and Mehdi Hasan was related to the optics of sensitivity. NBCUniversal, MSNBC's parent company, contested the charges and said their brief vanishing was only "coincidental."
Whether their hiatus was coincidental or not, the trio had been on the receiving end of intense criticism as to their coverage of the war in Israel. By default, their employer was also accused of providing viewers with overtly biased reporting that leaned in the opposite direction of support for Israel, right or wrong.
Readers may note that MSNBC has declined to refer to Hamas as a terrorist organization. Though no one has been able to provide proof that the network has put such a policy to paper, a number of reports have pointed out that its hosts consistently refer to Hamas gunmen as "militants" and "fighters."
Nielsen's recent ratings showed the channel had lost one-third of its viewership in the wake of the massacre in Israel. Some have attributed the statistic to its coverage of the unfolding war. Either way and for whatever reason, Mehdi Hasan has been reinstalled in his normally-assigned timeslot.
The anchor's October 23 reemergence featured an interview with New York Rep. Alexandria Ocasio-Cortez. Although the lawmaker has condemned the alleged atrocities of Hamas, she chose to use her time with Hasan to focus largely on the plight of Gaza's civilian population.
During her interview, AOC appeared to be critical of her own party and suggested that her fellow Democrats were not concerned about Israel's bombardment of the Strip. Hasan asked the legislator if she thought "congressional indifference" could be related to the fact that Palestinians "don't look like" the rest of "us."
Copyright 2023, IntegrityPress.org