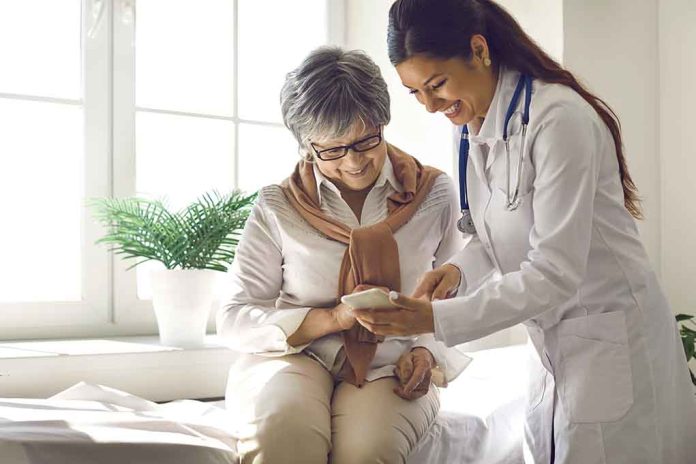 (IntegrityPress.org) – Health insurance isn't cheap, especially when you have a family to cover as well as yourself. If you're not lucky enough to have coverage through your employer, health care sharing ministries (HCSMs) are an option you might explore.
HCSMs are organizations that serve as a substitute for traditional insurance companies, although these groups are not legally-qualified insurers. Instead, they're a platform for people who share religious beliefs to come together and share medical insurance costs. People sometimes use these ministries to acquire coverage more in keeping with their ethics than what's available under the Affordable Care Act.
Brad Hahn, CEO of an HCSM called Solidarity HealthShare, discusses in the video contained in the tweet below why organizations like his are a good option for people seeking insurance. He highlights that those with HCSM policies don't have to fund payments for items like contraception or abortions with their premiums, keeping their insurance coverage consistent with their beliefs.
At the #MarchForLife, Brad and Chris talked to @MaryMargOlohan of the @DailySignal about why we march, and why health care sharing ministries are the right choice for so many in our community. pic.twitter.com/PpXhV8MyHr

— Solidarity HealthShare (@SolidarityHS) January 30, 2022
This kind of healthcare program might require participants to forgo some lifestyle choices, like using alcohol or tobacco or engaging in premarital relations.
Want to explore buying healthcare coverage through a HCSM? Consider a quick Google search for healthcare ministries in your state and/or based on a religious or ethical term you may want to match with. You may be surprised at the options available to you.
Copyright 2022, IntegrityPress.org