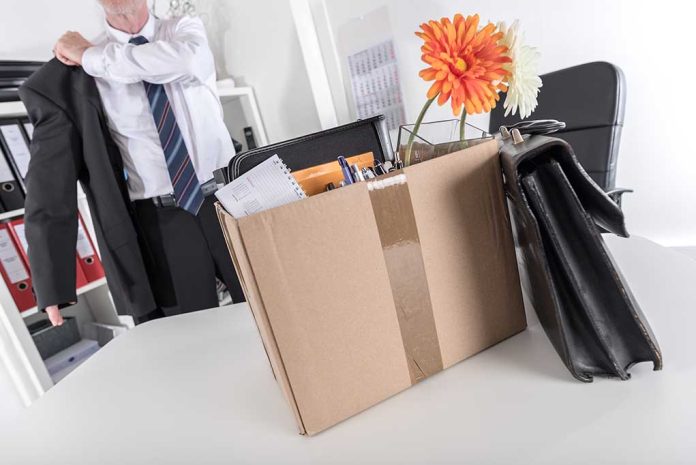 Top Biden Official Leaves Departing Message
(IntegrityPress.org) – President Joe Biden is currently riding a wave of positivity since the midterm elections. With Democrats having outperformed expectations significantly, Biden is congratulating himself and his colleagues and weighing up the likelihood of another run at the White House in 2024. However, the problems associated with his administration remain as real as ever.
Chris Magnus recently left his position as Customs and Border Protection (CBP) commissioner. As he officially left the job behind, he left a message for the agency's staff that detailed the reasons for his departure and some of the issues within the CBP. The Daily Caller wrote an exclusive report discussing the message after obtaining a copy of Magnus' internal agency email.
EXCLUSIVE: "This administration continues to crumble what's left of morale and is taking the U.S. Border Patrol to irreparable levels of destruction." #RealNewsStartsHere https://t.co/elS1NCxW98

— Daily Caller (@DailyCaller) November 15, 2022
Magnus related that Department of Homeland Security Secretary Alejandro Mayorkas had instructed him to resign; otherwise, he claimed, President Joe Biden would have fired him. He also instructed his colleagues not to submit to the narrative that morale in the CBP is at an all-time low.
The CBP has been dealing with record numbers of migrant encounters over the last two years. Last September, the agency recorded 227,000 migrant encounters, making it the worst September on record.
Prior to Magnus' resignation, there had been rumors he was not performing well and that he fell asleep on the job. He signed off by thanking those he worked with at the agency, particularly those who had helped him grasp the job's "complexities."
Do you think illegal immigration will remain a major issue for American voters as we approach the general election of 2024?
Copyright 2022, IntegrityPress.org