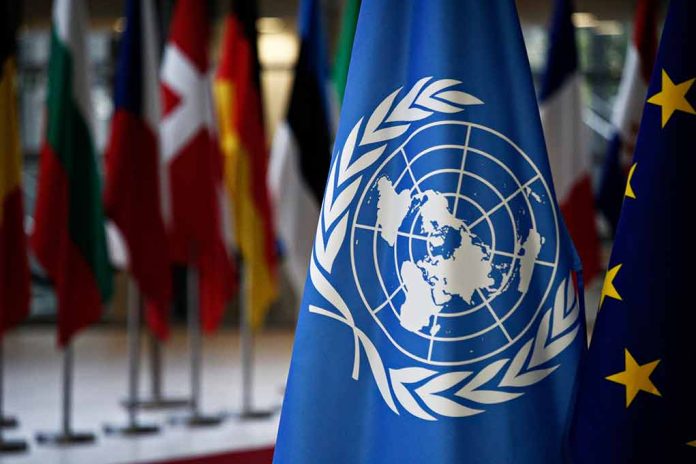 (IntegrityPress.org) – In what appears to be a grossly underreported story, officials at the United Nations justed signed off on a pandemic-related "political declaration" on September 20 that calls for member states to produce worldwide digital health identification documents. The language of the apparent plan cites the recent pandemic and leans heavily on vaccine access, development and distribution.
While the document is not said to be legally binding, it is said to indicate the willingness of member states to implement the policy proposals that are contained in it. Member states were given three days in which to express their objections to the draft. That countdown began on September 17 and resulted in it being signed.
As per U.N. procedures, a nation's silence indicates that they have no objections on the matter. Thus far, no country has voiced concerns. The draft in question moved forward without issue, though it can still go through several rounds of revision. Once finalized, nations will have a framework in place to implement the U.N. vision.
The document appears to view the issue of "vaccine hesitancy" among skeptical populations as one of the highest of their priorities. It seems to say extensive efforts must be made on the part of member states to combat those who don't deem them as a necessity or priority. It does not specify to what extent those who don't comply can be punished.
The language further reads that "negative impacts" that have resulted from "misinformation" must be dealt with. In what many may feel is a harbinger of worldwide forced vaccination campaigns, as well as extensive division among populations, the document goes on to group the topic of vaccines amidst language that also includes phrases like "hate speech" and "disinformation."
Member states are called on to recognize both the potential and importance of digitized health technologies. National vaccine responses to future pandemics can be amplified by electronic blockchain-based health identification. The document fails to explain what such a system would be based on, but some have speculated that biometrics are likely to be involved. Welcome to the world of Big Brother.
Copyright 2023, IntegrityPress.org