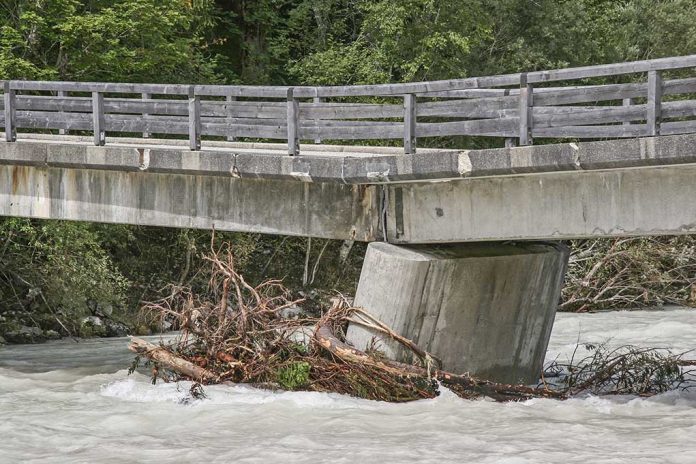 (IntegrityPress.org) – On Monday, September 25, the Biden administration unveiled its plan to spend more than $1.3 billion to enhance railway safety and capacity, with approximately $1 billion originating from the 2021 infrastructure legislation.
This substantial funding will support 70 projects spanning 35 states and Washington, DC. It is meant to address concerns about railway safety that have grown nationwide since a hazardous chemical-laden train derailed and ignited in East Palestine, Ohio, in February. President Joe Biden has said that government agencies should hold the operator of the train, Norfolk Southern, accountable for the accident.
The upcoming projects encompass track enhancements, bridge repairs, improved railway connectivity, and measures to reduce vulnerability to extreme weather conditions. One notable initiative allocates $178 million to restore passenger service in parts of Alabama, Louisiana, and Mississippi along the Gulf of Mexico.
Another major grant, over $200 million, will start the construction of seven rail crossings in California, contributing to the broader construction of a high-speed rail line in the state. This will alleviate traffic congestion and enhance accessibility for first responders.
Also, the Palouse River Railroad in Washington state will receive $72 million to modernize its track and associated infrastructure, enabling it to accommodate modern 285,000-pound railcars. Senator Maria Cantwell, an advocate for supplementary funding in the infrastructure law, highlighted this grant's positive impact on grain transportation in Washington.
In Kentucky, a project will benefit from $29 million for improvements spanning nearly 300 miles of track and related infrastructure along the Paducah and Louisville Railway. Meanwhile, Tennessee will receive $23 million for upgrading over 40 bridges across ten different short-line railroads.
Transportation Secretary Pete Buttigieg emphasized that these projects would help with American rail safety and reliability, providing a lot of benefits to communities with railways while strengthening the country's supply chains.
Nevertheless, a package of proposed rail safety reforms has encountered delays in the Senate, where it still needs a vote.
Copyright 2023, IntegrityPress.org