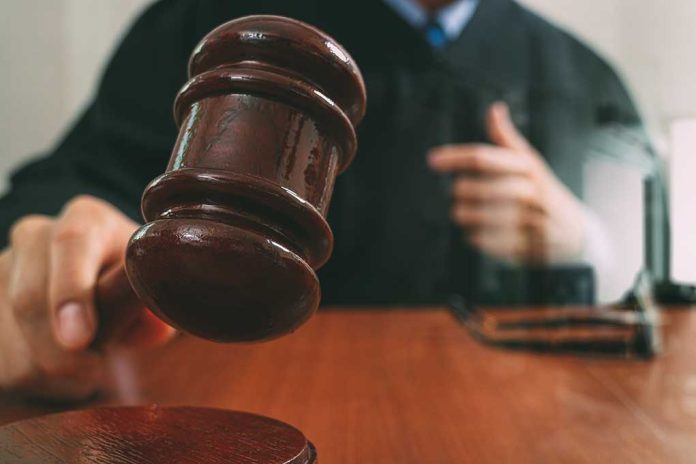 (IntegrityPress.org) – Hunter Biden found himself embroiled in a number of scandals over the last few years. Notably, among the many questionable events, he fathered a child with Arkansas woman Lunden Alexis Roberts in 2018. Biden originally denied paternity when Roberts, a former stripper, claimed her daughter, Navy Joan Roberts, was his, but a DNA test established he was the child's father. Now, Roberts is attempting to have a judge legally change her daughter's surname to Biden, but the president's son is doing everything he can to resist the effort.
Biden reportedly requested that the court turn down his ex-lover's bid to change the child's name on January 6 of this year, following the submission of the initial request by Roberts on December 27. The 31-year-old reportedly asked Judge Holly Meyer of the Circuit Court to allow her daughter to assume the Biden name because it implies the advantages of success, financial comfort, and political influence.
Hunter Biden, in his rebuttal, claimed the name could become more of a burden for the young girl than a benefit, considering the criticism he and his father often receive. His lawyer suggested that the child might have the opportunity to pick her own surname at some time in the future.
Hunter Biden asks court to stop love child from taking his sullied surname https://t.co/JbjLzZGqMA pic.twitter.com/e5GweNyOQ2

— New York Post (@nypost) January 14, 2023
This dispute comes amid a broader court battle between Biden and Roberts over child support payments for young Navy Joan. The president's son is arguing that the court should reduce his obligation for child support payment amounts because of the various challenges he's currently facing. These include a federal investigation into his tax history and the probe of his business dealings with Burisma Holdings, a Ukrainian energy company where he once sat on the board of directors.
Roberts' attorney has countered, suggesting Biden's recent art sales have provided a lucrative income. The lawyer is seeking to depose Biden with a forensic accountant present to uncover income sources to determine a fair child support structure.
Biden has also alleged that Roberts is launching political attacks against his family through these court proceedings.
Copyright 2023, IntegrityPress.org