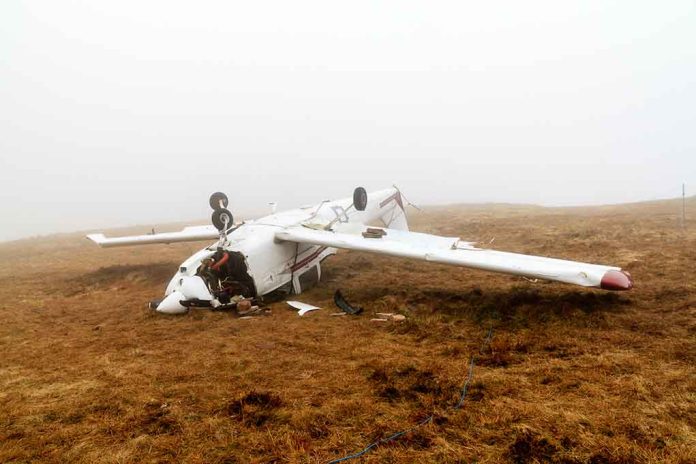 (IntegrityPress.org) – Eugene Peltola Jr., the husband of Democratic Congresswoman Mary Peltola from Alaska, has tragically lost his life in a plane accident within his home state.
The National Transportation Safety Board (NTSB) has initiated an investigation into the crash involving a Piper Super Cub. Together with the Alaska National Guard, they are responding to the scene. The tragedy occurred around 9 PM on Tuesday, September 12 about 400 miles west of Anchorage.
While the identification of the victims is typically deferred to local authorities, NTSB Chairwoman Jennifer Homendy acknowledged the crash, which claimed the life of the sole person aboard, presumed to be Eugene Peltola Jr. The circumstances leading to the crash remain unknown.
Peltola Jr. served as the regional director of the Alaskan Bureau of Indian Affairs from 2017 to 2022. He had previously dedicated 34 years to working within Alaska's US Fish and Wildlife Service. Additionally, he had held roles such as vice-mayor and council member for the city of Bethel from 2010 to 2012, and had been involved with various Alaska Native village corporation organizations.
Mary Peltola made history as the first Alaska Native to serve in Congress. She secured her seat in the US House through a special election and successfully defended it in the 2022 midterms. In 2022 she defeated Sarah Palin, former governor and Republican vice-presidential nominee.
Mary Peltola's chief of staff and campaign manager, Anton McParland, fondly recalled Eugene Peltola Jr., noting his exceptional abilities and delightful sense of humor. He added that he was a family man. He was loved by everybody, and he loved his wife immensely.
According to spokespeople from her office, Mary Peltola is returning home to be with her family during this difficult time, and her privacy is being respected. Meanwhile, her team will continue to meet with constituents and manage the office's responsibilities as she and her family grieve.
Copyright 2023, IntegrityPress.org