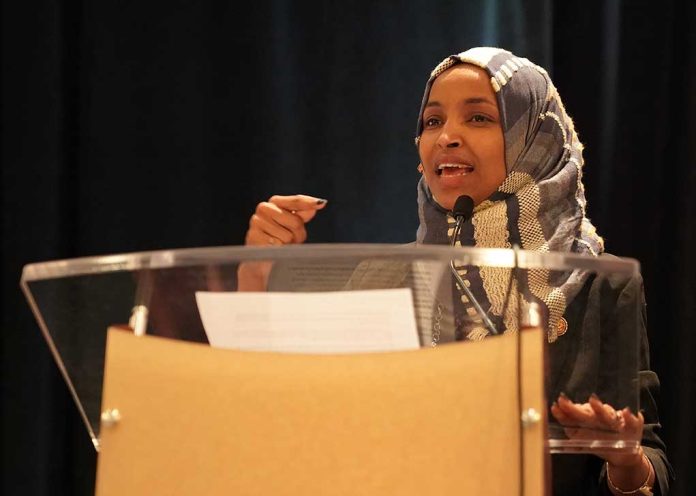 (IntegrityPress.org) – On 2/2/22, the House of Representatives has voted to remove Democrat Ilhan Omar from the House Foreign Affairs Committee. Republicans, who led the resolution, argued that Omar's past remarks which were deemed antisemitic and anti-American made her unsuitable for the position. The resolution was passed with a 218-211 vote after a heated debate where Democrats accused Republicans of racism and hypocrisy.
During the debate, Ilhan Omar, who is Muslim and an immigrant from Somalia, spoke out against the decision, stating that she was being targeted because of her religious beliefs and background. Other Democrats, such as Alexandria Ocasio-Cortez and Gregory Meeks, also spoke out against the resolution, calling it a targeted attack against women of color.
Additionally, Republicans defended their decision by saying that Omar's past comments make her very unfit for the committee, and that they are only following the same roadmap previously approved by the 117th Congress, which was controlled by Democrats. Rep. Michael Guest, who chairs the House Ethics Committee, and Rep. Nicole Malliotakis, both Republicans, spoke out against Omar's past remarks, calling them the aforementioned terms, anti-American and antisemitic.
The resolution, which is four pages long, outlines the reasons for removing Omar from the committee. It mentions Omar's past comments about Jewish people buying U.S. political support and having allegiance to a foreign country, as well as her description of 9/11 as a blasé "some people did something" and her labeling of Israel as an "apartheid state." The resolution states that members of the Foreign Affairs Committee should maintain a certain level of conduct and professionalism due to the international significance of their role.
Copyright 2023, IntegrityPress.org