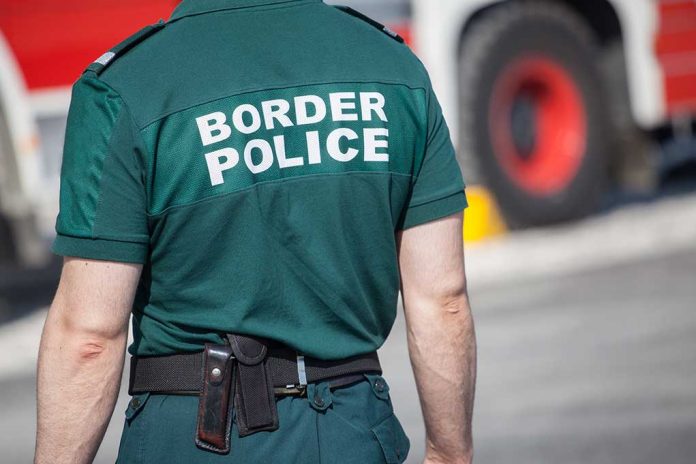 Illegal Migrants Crossing Into US Through Canada
(IntegrityPress.org) – The United States immigration crisis is in high gear at the southern border. Customs and Border Patrol (CBP) agents encountered more than 2.1 million immigrants and refugees in the region so far in the fiscal year 2022, nearly surpassing the past two years combined. While politicians and pundits focused squarely on the US-Mexico divide, tens of thousands of illegal migrants flew to Canada and walked across from there.
Between October 2021 and August 2022, which comprises the fiscal year thus far, nearly 100,000 illegals made contact with Northern CBP personnel along the boundary to Canada. National Border Patrol Council (NBPC) President Brandon Judd briefed the Daily News Caller Foundation (DNCF) on the situation, explaining that the crisis in the south has a domino effect, pulling resources from the Canadian perimeter, the world's longest shared international divider, to fill in the gaps.
The National Border Patrol Council president described the current crisis by saying, 'This domino effect all starts on the southwest but then the effects are felt everywhere.' https://t.co/cnPyX3gMVp

— The Western Journal (@WestJournalism) September 29, 2022
Customs and Border Patrol told the outlet that 120 agents from the northern and coastal regions shifted south to help with the overload there. That number would be higher, but virtual processing and data entry outsourced to other areas maximizes the agency's overall efficiency. An anonymous official told DCNF that while using northern resources may sound good, it's depleting manpower in an area exploited more regularly by illegals. The source says Canada has lax visa requirements for Central American refugees, allowing imposters and criminals to claim they're from somewhere else, gain admission, and waltz across the wide-open northern American border.
Copyright 2022, IntegrityPress.org