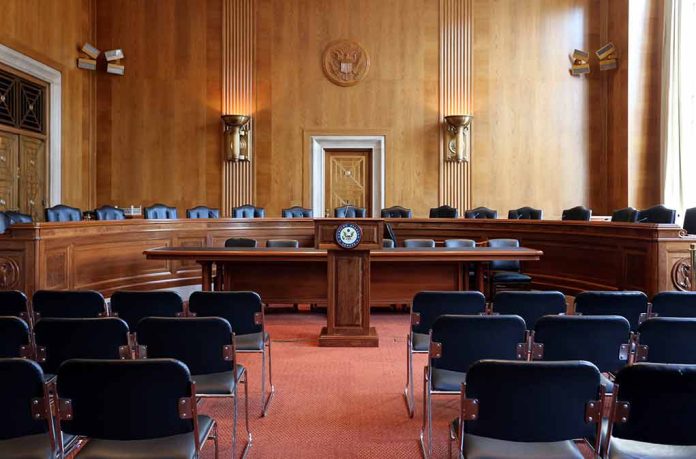 (IntegrityPress.org) – What was once largely blocked off from public view is now beginning to trickle into the light thanks to the recent GOP announcement of an impeachment inquiry being launched against President Joe Biden.
According to closed-door congressional testimony from Hunter Biden's former business associate, Devon Archer, the then-Vice President did far more than simply lend his voice to a handful of conference calls on his son's behalf. While Archer has previously indicated that the President routinely participated in business-related calls with his son while serving as Vice President, those allegations and interactions were almost exclusively devoid of in-person meetings.
According to the latest revelations, Joe Biden actively met with Hunter Biden, Archer, and an international banker at the financier's D.C. residence in 2015 to allegedly discuss a strategy that would see Biden-family interests furthered in the nation of Kazakhstan. Archer also alleges that he attended a breakfast meeting at around that same time in which both Bidens were present along with the president of Kazakhstan's biggest bank.
The bank official, Marc Holtzman, was reportedly there to solicit help from Vice President Biden in having the Kazakhstani Prime Minister placed at the helm of the United Nations as the organization's Secretary General. During his testimony, Hunter Biden's former associate told legislators that Holtzman was acting as a lobbyist for the Kazakhstani official.
In recalling the occurrence, Archer went on to add that the attempt never yielded the intended results. Karim Massimov, the Prime Minister, was eventually convicted of treason and sentenced to 18 years in prison. Archer also told lawmakers that the meeting in question was held to discuss Burisma's operations in Ukraine and their hopeful expansion into Eurasia.
Although both of the meeting's goals never bore fruit according to Archer, the fact that they allegedly took place runs in contrast to President Biden's many public assertions that he never participated in or discussed matters related to his son's businesses.
Copyright 2023, IntegrityPress.org