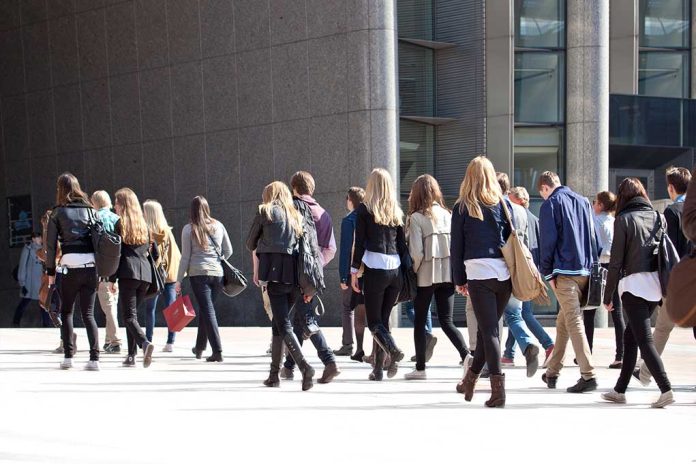 (IntegrityPress.org) – Nearly a year ahead of the upcoming Presidential Election, President Biden is facing concerning signals from independent voters. Recent polls indicate that their support is waning, which will make his re-election campaign harder.
Managing editor at the University of Virginia Center for Politics, Kyle Kondik, has stated that most voters have mixed views about both Biden and Trump. An NBC poll from September indicated Biden's approval from Independents was only at 35%. Around 47 percent of Independents approved of Trump's time as president. This comparison may influence Trump's retrospective rating.
Also ongoing are concerns regarding Biden's age. Over 70 percent of Independents in the Post-ABC poll believe he is too old for another term. In comparison, only 58 percent of independents held similar views about Trump, who is only a few years younger at 77.
Support for Trump still remains strong among likely Republican primary voters. This isn't the case among the GOP-leaning voters. Recent Quinnipiac University polling shows that Trump is in favor of around 66 percent of Republicans, but only 48 percent among GOP-leaning voters. This gap was 17 percent in August.
Several commentators regarded the Post-ABC poll, which showed Biden trailing Trump by 10 percentage points, as an outlier. While emphasizing the importance of Independents in the upcoming race, Democratic strategist Eddie Vale suggested that Biden's track record is likely to retain their support. Democratic operative Andrea Riccio also said the reason for the recent polls' results is the focus on the Republican presidential primary. This suggests that Biden's accomplishments could yet sway Independents once the election nears.
Despite facing consistently poor polling numbers, Biden's campaign appears unfazed, planning to communicate its achievements to independent voters as the campaign intensifies. In particular, the significant investment that Biden made in infrastructure and job creation is expected to appeal to independent voters as a net positive.
Copyright 2023, IntegrityPress.org