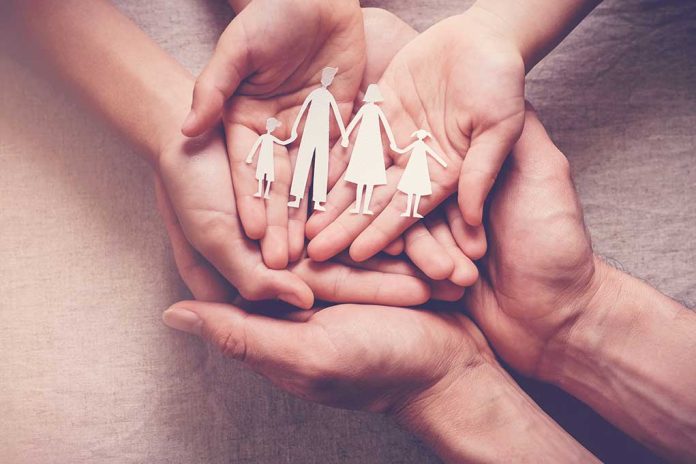 (IntegrityPress.com) – Family, for many, is the utmost important aspect of people's lives. On occasion, some lose sight of this fact and need to be reminded just how much family really means. Fortunately for many, that is why the United Nations (UN) found it necessary to establish the International Day of Families.
What Is the International Day of Families?
International Family Day, which honors the importance of family and was officially established in 1995 as a United Nations observance, is honored every May 15th. This global observance celebrates traditional and non-traditional families that are the foundation on which societies have been built. To commemorate families as the center of society, a green circle with a red image depicting a house and heart stands as the symbol of the International Day of Families. Most of our lives are spent with family, and we should observe those bonds. So, how do we celebrate our family on this day?
Celebrating Our Families
Celebrating the International Day of Families is easy, as all you really need to do is spend time with your family. Groups at the local, national and international levels have annual events planned as well, but let's be real; this is a day for your family. Of course, it could be fun to compete against other families if your area has something fun lined up. The possibilities are really endless when it comes to celebrating the day. There are hundreds, likely even thousands, of activities you and your family can do.
Family is Everything
Be sure to spend the day with your family on May 15th. Family truly is what our world is built from, which is important. As Michael J. Fox said, "Family is not an important thing. It is everything." While the day is dedicated to spending time and bonding with your family, don't forget that it can also be an opportunity to help families in need. After all, one of the most rewarding things a family can do is be charitable.
May 15th may have become an official holiday, created just for spending time with your family, but remember that you should always make the most out of every day with the people you love because tomorrow is never guaranteed.
Copyright 2022, IntegrityPress.com