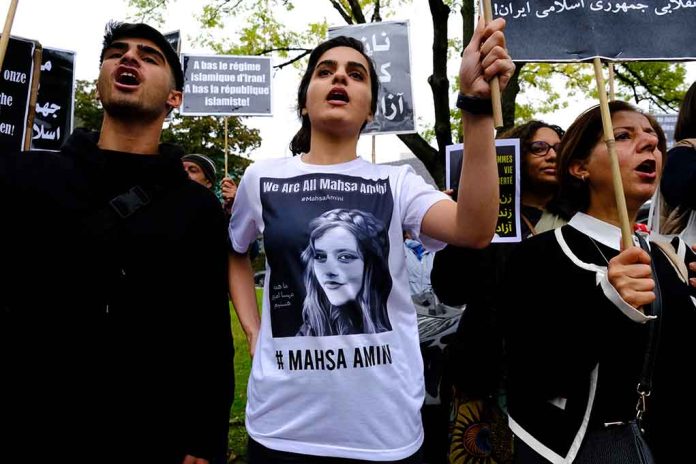 Iran Hides Body Of Young Girl Murdered And Assaulted
(IntegrityPress.org) – Mahsa Amini died in an Iranian hospital under suspicious circumstances shortly after being arrested by the Guidance Patrol, the nation's religious morality police, on September 16. The 22-year-old woman's death resulted in the largest nationwide protests in over a decade. A series of new social media posts recently reported that Iranian officials allegedly hid a young girl's body after her murder and assault, reportedly at the hands of security forces.
On September 20, Iranian teenager Nika Shakarami disappeared while protesting Amini's death. Local journalist Darush Memar posted a tweet on his verified Twitter account claiming that plainclothes officials kidnapped Shakarami and savagely assaulted her. He concluded his post by stating that his knowledge of the crime was so shocking that he didn't know what else to say about the tragic incident.
Iran Regime Kidnaps, Rapes, Tortures and Kills 17-Year-Old Nika, Hides Her Body from Family https://t.co/vfuONw7hdI

— Brad Porcellato (@BradPorcellato) October 5, 2022
Officials reportedly turned Shakarami's body over to family members for burial but reportedly stole her remains and buried her in a small rural village to prevent further protests in the wake of a public funeral procession for her.
Iranian-American journalist and women's rights activist Masih Alinejad posted a tweet claiming that Iranian officials killed Shakarami. She also said security forces turned over her body to family members after holding it for more than a week. According to Alinejad, the teenager's nose was "fully smashed," and she sustained a broken skull from "multiple blows.
Copyright 2022, IntegrityPress.org