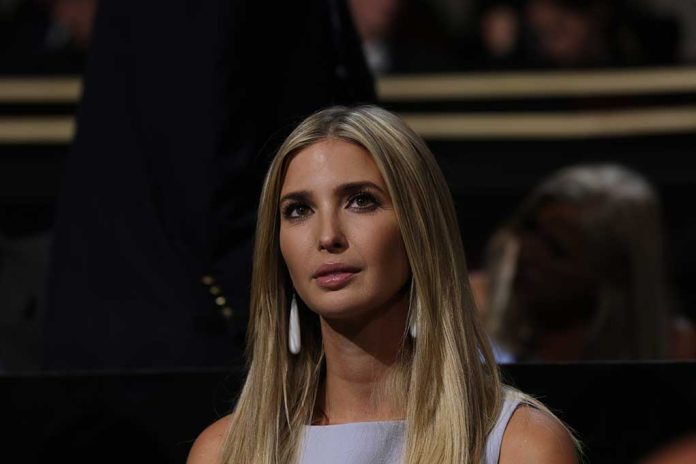 (IntegrityPress.org) – The judge who appeared to happily pose for a cameraman at the kickoff of former President Donald Trump's New York civil trial has now rejected both an appeal and a stay request from the ex-Commander-in-Chief's daughter and is set to force her to testify in the proceedings. Unless a higher court overrules Judge Arthur Engoron, Ivanka Trump will have to appear in his courtroom on November 8.
Letitia James, New York's Attorney General, had initially named the former first daughter as one of the defendants in her $250 million lawsuit against the Trump Organization. Ivanka Trump's attorney, Bennett Moscowitz, successfully argued that his client had statute of limitations protections because she had stopped working for the family business in 2017.
Despite his success, James was still insistent that the ex-President's only daughter remained "financially and professionally" interconnected with her father's business and could be compelled to offer testimony. Moscowitz's initial appeal of Ivanka Trump's subpoena argued that his client no longer lived in New York State and that the terms of the order were "overly broad."
Engoron agreed to delay her testimony, but rejected the appeal altogether shortly thereafter. Moscowitz then moved for a stay, or the equivalent of a temporary pause of the decision, while a higher court examined Ivanka Trump's original appeal. As many might expect, the one-time grinning judge rejected that as well.
In what appeared to be a last-ditch "hail, Mary" effort, the ex-President's daughter argued through her attorney that a trip to New York would place her under an "undue hardship" because the subpoena required her to be in Manhattan during the middle of her children's school week in Miami. Engoron denied her legal team's motion.
Newsweek described the public reaction to her "school week" request as being widely mocked. MSNBC's Katie Phang tweeted an image of Enogron's ruling and wrote that the mother of three was obligated "to find" someone in Florida to babysit.
Copyright 2023, IntegrityPress.org