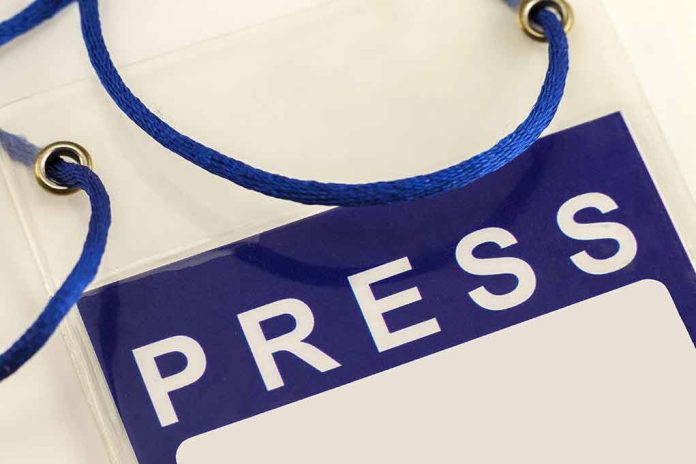 (IntegrityPress.org) – A 25-year-old man from North Carolina whose legal team offered up a unique defense for his entry into the United States Capitol on January 6 of 2021 has been convicted on four separate counts. Despite all the charges being misdemeanors, Stephen Horn still faces up to one year behind bars.
Horn's counsel had argued that his participation in the day's events were justified by the fact that he was an independent journalist. Because of that, they argued, his actions were legally covered under the law. The North Carolinian did not have a press pass and had not been given an assignment by any outlet, independent or otherwise.
After entering the Capitol on Jan. 6, Horn was filmed climbing a statue. He eventually made his way to Representative Nancy Pelosi's office. Horn's lawyers argued that their client's intention to take, gather and finally post footage to the internet qualified him as a journalist.
The U.S. government did not deem Horn's charges serious enough to demand that he remain behind bars while awaiting trial. Before his trial began, he appeared in a handful of interviews with other citizen journalists and talked openly about his actions on Jan. 6. The 25-year-old made no secret of the fact that he planned on presenting himself to the court as an independent reporter.
In one pre-trial interview, Horn indicated that he had compiled a list of between 26 and 70 credentialed and uncredentialed journalists, the overwhelming majority of which he said went uncharged. One writer who covered Horn's story wrote that Horn had provided him with a large number of work examples that verified his "reporter" claims.
During his trial, prosecutors showed over 120 minutes of video Horn had taken with his helmet-mounted camera inside the Capitol and argued that very little of it showed him asking questions to anyone. The government insisted that his lack of questioning negated his claims of being a reporter.
Copyright 2023, IntegrityPress.org