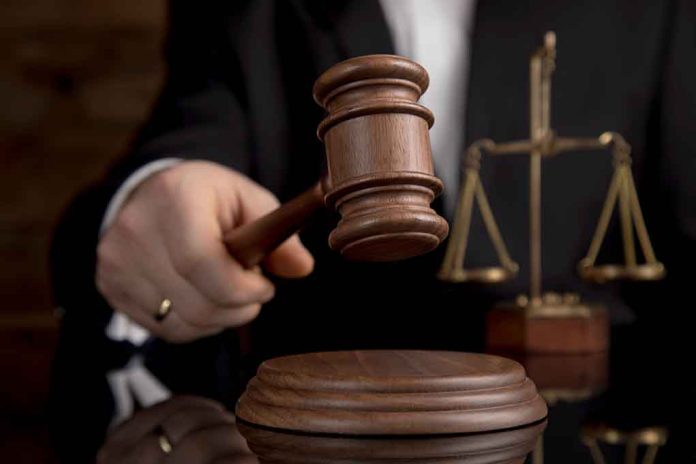 (IntegrityPress.org) – A federal judge sided with a Biden administration lawsuit on September 6 and has ordered Texas to get rid of a floating barrier the state had set up in the middle of the Rio Grande that was meant to discourage illegal immigrants from crossing the border.
In their suit, the White House argued against the obstructions using the Navigable Waters Protection Rule. The policy was created for issues of commerce and environment and not initially enacted for humanitarian concerns. Despite this, the court ruled that Texas had no authority to install the obstructions.
District Judge David Ezra slammed Gov. Greg Abbott in his decision and even quoted him in his ruling. Abbott "announced" upon installing the barrier that he did not need "permission" to set the obstruction up, according to Ezra. "Unfortunately," the judge said, that was "exactly" what he needed in order to do so.
At one point in his decision, Ezra said the legal argument the state had made for installing the buoys was nothing short of "breathtaking." Texas authorities had argued that the illegal aliens pouring across their border amounted to an "invasion." Because the federal government declined to step in and protect their sovereignty, state officials said they were within their rights to do so on their own.
As per the ruling, the barrier must be removed by September 15 and no additional obstructions can be installed in its place or elsewhere along the waterway on the Texas border. Abbott announced only minutes after the judge's decree that the state would be appealing the decision and planned to continue their use of what he called "strategic barriers."
The Lone Star Republican then took to Twitter, where he posted a related article link along with a short accompanying comment that said the fight had "just begun." Users who interacted with Abbott's post were overwhelmingly in support of his statement, though the odd detractor did condemn his response.
UPDATE: Just one day after the ruling, Abbott did indeed appeal when a U.S. appeals court put a temporary stay on the prior ruling.
Copyright 2023, IntegrityPress.org