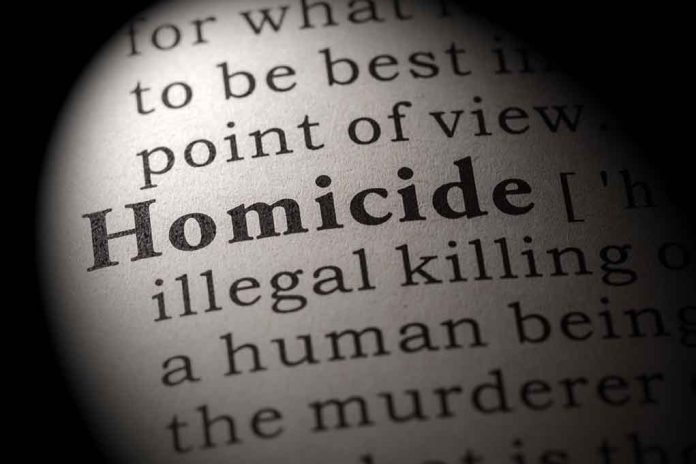 (IntegrityPress.org) – A Kentucky prosecutor, Donald Deskins, was recently charged with the murder of his wife. His wife, Dawn Deskins, was found with blunt force trauma to her head back in April 2021. No charges were filed initially. In the months following his wife's death, Deskins apparently tampered with evidence that would eventually lead investigators to him.
Deskins previously served as an assistant Pike County attorney and currently holds the position of City Attorney for Elkhorn City. His physical description lists him as six-foot-three inches tall and weighing 330 pounds.
The indictment was issued on August 30 after a presentation the Jury that lasted a couple of hours.
Notably, one day after the indictment date in July, Deskins updated his Facebook relationship status to indicate that he was involved with another woman. This prompted congratulatory messages from friends and family, expressing happiness for Deskins, a father and recent widower, for finding a new partner only three months after his wife's sudden death.
The lead prosecutor on the case explained that the lengthy duration between the crime and Deskins' arrest was primarily due to the time required to locate an expert capable of interpreting the physical evidence. Floyd Skean, the individual who eventually undertook this task, stated that it took a considerable amount of time and effort to find the right person, describing it as taking "forever."
The person found for this purpose was Dr. Bill Smock, the director at the Louisville Metro Police Department's Clinical Forensic Medical Program. Dr. Smock has been involved in numerous high-profile cases in recent years, including serving as an expert witness during Derek Chauvin's trial for the murder of George Floyd and the investigation into the killing of Breonna Taylor.
Before his current legal issues, Deskins had faced professional discipline related to his legal representation of a female client going through a divorce.
Deskins is currently incarcerated without bond, having been booked on August 31.
Copyright 2023, IntegrityPress.org