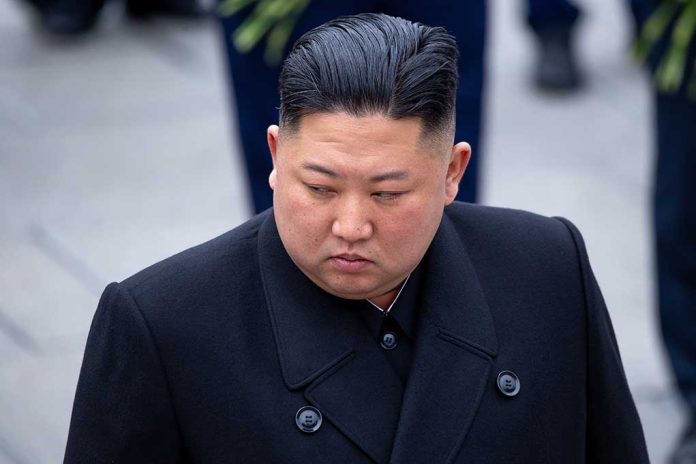 Kim Jong Un CHANGES LAW – Strike Incoming?
(IntegrityPress.org) – The United States has many foreign adversaries, but North Korea might be the least predictable. The tiny Asian nation, often called the Hermit Kingdom, keeps itself entirely isolated from the rest of the world, and the ruling Kim dynasty frequently makes inscrutable comments about its intentions. Recently, the nation's parliament made an important change to its policy regarding nuclear weapons.
The legislature, operating under the sole control of Supreme Leader Kim Jong-un, passed a law stating the North Korean military would launch a nuclear attack immediately if a foreign military operation seriously injured the dictator. The law also states North Korea would launch nuclear strikes if it believed another country had launched a similar attack against it.
New North Korea Law Allows For Preemptive Nuclear Strikes, Country Will 'Automatically And Immediately' Fire Nuke If Kim Dies In Attack https://t.co/fVL0d5Br17

— Daily Wire News (@DailyWireNews) September 10, 2022
The passage of the new measure comes alongside a declaration Kim Jong-un made expressing his commitment to retain his country's nuclear program indefinitely. North Korean state media reported the dictator said he wasn't open to bargaining with the United States regarding denuclearization. He condemned alleged efforts by US officials to convince North Korean leaders to give up their atomic weapons and criticized sanctions the US has levied on his country.
Are you concerned by North Korea's rhetoric surrounding its nuclear program?
Copyright 2022, IntegrityPress.org