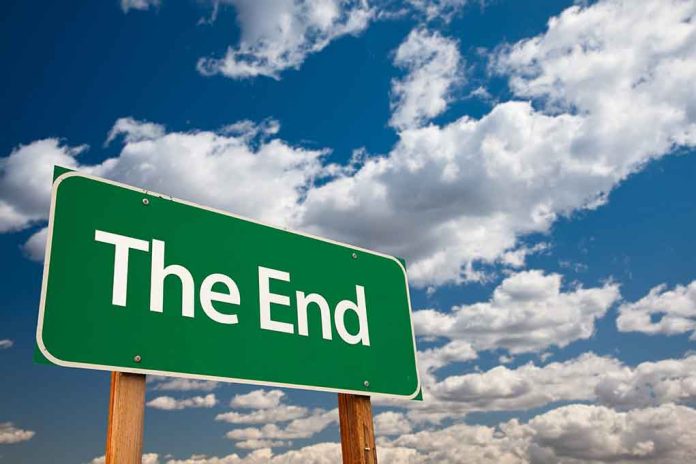 (IntegrityPress.org) – On August 31, Danelo Cavalcante pushed his hands and feet against the interior of two opposing side-by-side walls in his Pennsylvania prison and walked up and out of his correctional facility. His escape would've made the Shawshank Redemption's Andy Dufresne jealous, but his freedom was short-lived. The convicted murderer made headlines internationally and was captured not long thereafter.
Had Cavalcante been sentenced to New York's Vernon C. Bain Correctional Center instead, his escape would've never happened – even if the facility had the same wall setup. Bain is a floating jail and the last of its kind, at least in the United States. The 31-year-old barge happens to be in the news today because it's set to close for good by November 3.
It has been docked in waters adjacent to the South Bronx for the last three decades and its five-story height makes it resemble a cargo ship. According to New York officials, the unit's closure has nothing to do with a decreasing amount of citywide criminality. They instead say the barge's logistics make it difficult to maintain.
Bain sleeps 800 inmates, all of which are steadily being transferred to smaller units in the Big Apple's extensive network of jails. The ship was initially brought to the area in 1992 to address an overcrowding issue in the city's Alcatraz-like Rikers Island. Critics of the boat point to it as a symbol of what they say is America's prison industrial complex.
Almost 2 million men and women are incarcerated in the United States, about 1.25 million of which are serving lengthy prison-specific sentences in locations other than their local county jail. When Bain was first used to house prisoners awaiting trial, there were four other similar units in use in the area.
Each was eventually shut down, with Bain being the lone holdout. Prison barges have been in use in the nation since America's war for independence with Great Britain.
Copyright 2023, IntegrityPress.org