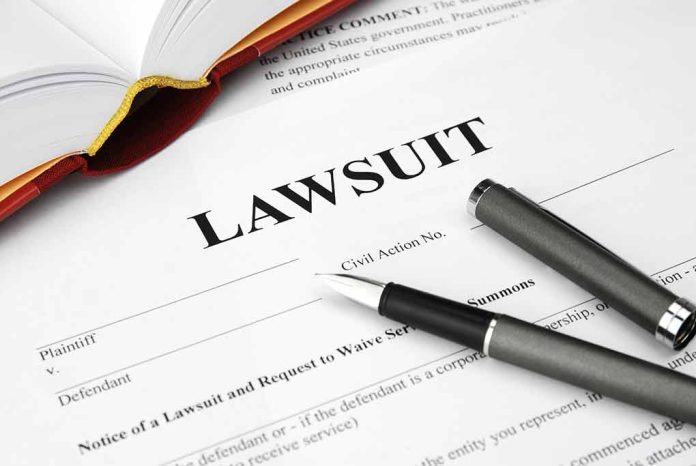 (IntegrityPress.org) – With multiple indictments having failed to diminish former President Trump's popularity, the left now appears to have moved on to another tactic. Lawsuits invoking the Fourteenth Amendment are popping up around the nation and their plaintiffs are hoping to use the Constitution itself to keep the ex-Commander-in-Chief off the ballot.
The latest instance comes courtesy of a September 6 filing in the mile-high city in which a liberal nonprofit based in Washington, D.C. claims that Trump made himself ineligible for the 2024 race by supporting an "insurrection." Six unaffiliated and Republican Colorado voters are represented by the D.C.-based group and are listed as the suit's petitioners in the 115-page document.
Citizens for Responsibility and Ethics was successful in a prior Fourteenth Amendment case against New Mexico official Couy Griffin, who was on the U.S. Capitol grounds on January 6 of 2021. CREW argued in similar fashion that Griffin had engaged in a rebellion and were victorious in their efforts to have the former Otero County Commissioner removed from office.
Griffin's appeals to the New Mexico Supreme Court failed and the official was forced to spend time in jail in the nation's capital. He was convicted despite the fact that he never entered the Capitol on Jan. 6. Griffin is barred from holding or running for public office ever again.
The convicted insurrectionist appears to be of the mind that his case was only one step in a series of steps that lead to Donald Trump. Legal precedence has been set and Griffin seems to know that. The former commissioner said his case was not about him, but rather "about Trump."
On September 6, the Denver Post agreed to run an opinion piece written by CREW staff that ran in tandem with their lawsuit filing. The letter appears designed to put public pressure on Colorado's Secretary of State to not allow Trump's name on the 2024 ballot.
Copyright 2023, IntegrityPress.org