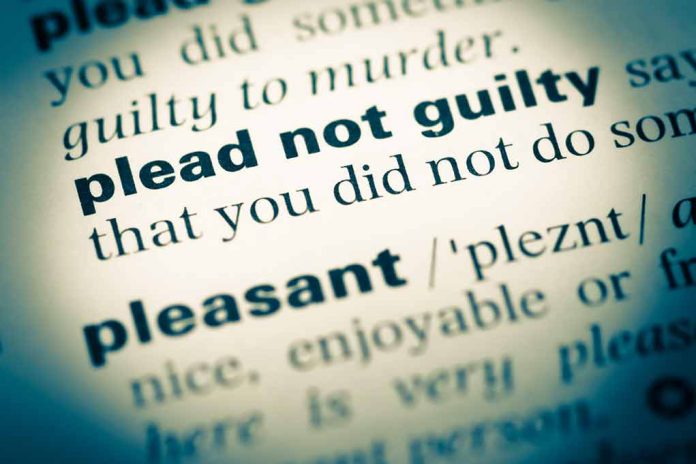 (IntegrityPress.org) – Mark Meadows, the former White House chief of staff under Trump, has entered a not guilty plea in response to charges accusing him of involvement in an illegal effort to overturn the 2020 election results in Georgia. He will not physically appear in an Atlanta court this week.
Arraignment hearings were scheduled for Wednesday, September 6 for Meadows, Donald Trump, and 17 others who were indicted last month. However, all defendants filed paperwork pleading not guilty with the court and waived their rights to an arraignment hearing by midday Tuesday. Trump had previously pleaded not guilty in a court filing last Thursday, and Rudy Giuliani entered his plea on Friday, with others following suit in the days that followed.
While all defendants submitted paperwork by Tuesday, some did not comply with the judge's requirement of filing 48 hours ahead of the arraignments. Additionally, the judge mandates that waivers be signed "personally" by the defendant.
Kenneth Chesebro and Sidney Powell, both former Trump attorneys, have each requested a speedy trial, which would necessitate beginning their trials by early November. They have also requested separate trials from the other defendants. A hearing is scheduled for Wednesday to address their motions to sever themselves from the group.
Following Chesebro's demand for a speedy trial, Fani Willis, the Fulton County District Attorney, asked Judge McAfee to set an October 23 trial date for all defendants. The judge scheduled a trial for Chesebro alone to commence on that date. Trump's attorney has filed a motion requesting a separate trial from any defendant who seeks a speedy trial.
Meadows and 4 other people charged are attempting to transfer their charges to federal court. During a recent hearing, US District Judge Steve Jones clarified that even if he had not made a decision before the arraignment date or if the case was not moved to federal court, Meadows would still need to participate in the arraignment.
Copyright 2023, IntegrityPress.org