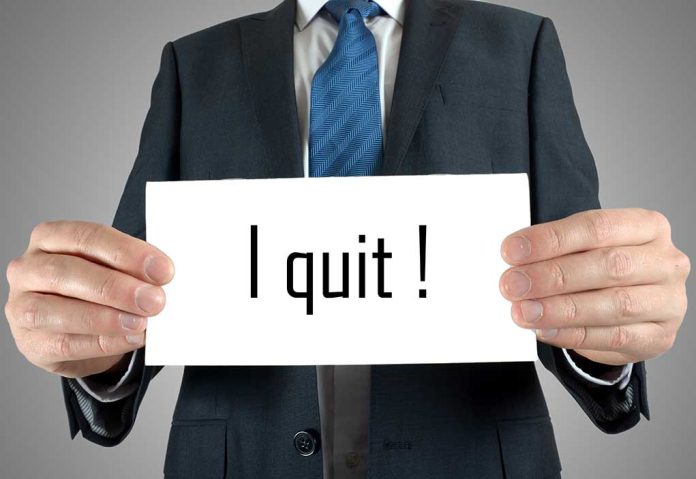 (IntegrityPress.org) – Marty Walsh, the current Labor Secretary in the Biden Administration, is expected to resign soon and take on the role of heading the National Hockey League's (NHL) Players' Association, according to two sources.
The departure of Walsh marks the first time a Cabinet Secretary has left the Biden Administration and it occurs at a time when turnover within the administration is historically common. Also, in addition to Walsh, two other senior advisors and powerful members of the West Wing, Chief of Staff Ron Klain and National Economic Council Director Brian Deese, have announced their departures. Klain ended his role on Wednesday, February 8th, and the former covid-19 response chief, Jeff Zients will replace him.
Walsh, who was also previously the mayor of Boston, has been a critical advisor to the Biden Administration, particularly when it comes to addressing complex business and union disputes. As a former union official, Walsh has brought a combination of political and labor experience to the Labor Department, which Biden has emphasized as a priority during his presidency. Walsh has also been open about his personal recovery from alcohol addiction and has been a champion of breaking the stigma surrounding it. During his time as Labor Secretary, Walsh has been involved in negotiations between railroad companies and union leaders, including the successful avoidance of a strike in November. Walsh and Biden have a long-standing relationship, dating back to when Walsh won the Boston mayoral race in 2013.
Walsh's departure will leave Biden without a key advisor and representative to the union community. However, given the historical trend of turnover within an administration, Walsh's departure may not be the last. Nevertheless, the impact Walsh has had on the Labor Department and the Biden Administration will be felt very long after his departure.
Copyright 2023, IntegrityPress.org