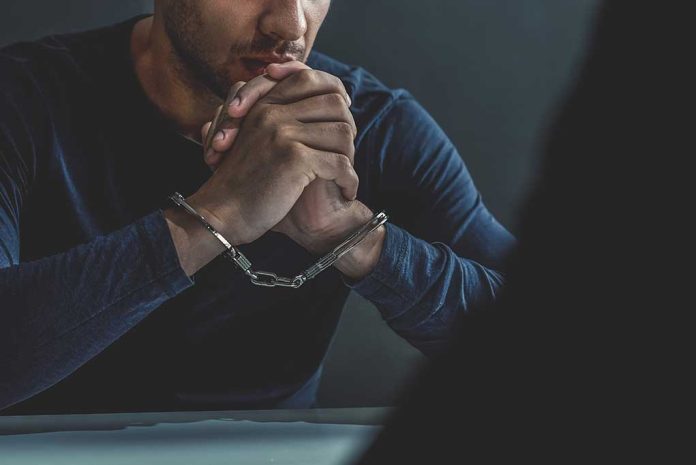 Man Confesses To Killing 5 In Drug-Fueled Haze
(IntegrityPress.org) – Methamphetamine is a powerful drug that has overtaken many American communities. The narcotic exerts addictive and destructive influences on users on par with substances like opioids and crack cocaine. The drug purportedly factors into a recent grim crime story out of Georgia and South Carolina.
On Monday, October 10, James Douglas Drayton reportedly confessed he had shot five people in South Carolina after law enforcement officers in Burke County, Georgia, arrested him as a suspect in an armed robbery. The 24-year-old told police he had not slept for four days under the influence of using meth and was hearing voices in his head, according to Spartanburg County Sheriff Chuck Wright.
Man arrested in Georgia confesses to murdering five people in South Carolina, authorities announce. https://t.co/7OLR6s2vE4

— ABC News (@ABC) October 12, 2022
Police discovered four bodies in a house in Spartanburg County on Sunday. Emergency responders found a fifth gunshot victim still alive upon their arrival, but the patient died a short time later. A relative of one of the victims had their car stolen around the same time; law enforcement agents apprehended Drayton in the same vehicle in Georgia. South Carolina will extradite the alleged murderer from Georgia to answer for the deaths.
Spartanburg County Sheriff Chuck Wright told reporters at a press conference that this is the most significant murder incident his area has ever seen. He said it didn't matter that the victims were drug users; each was "a child of God" and didn't deserve to die violently.
Copyright 2022, IntegrityPress.org