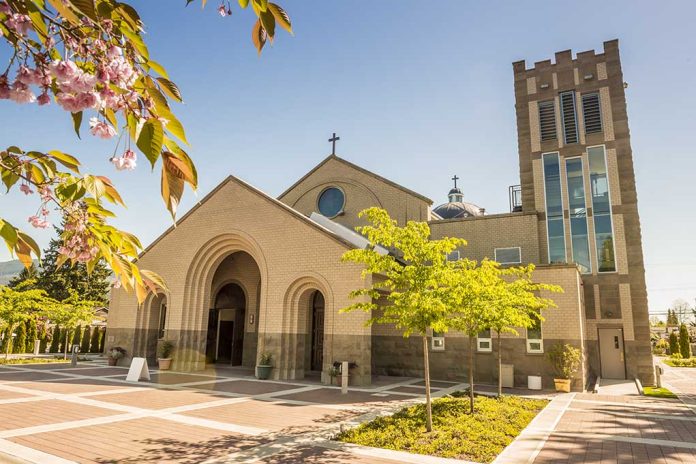 Man Gets 17 Years in Prison for Planned Church Bombing
(IntegrityPress.org) – The Islamic State of Iraq and Syria (ISIS) has fallen a long way since the height of its powers a number of years ago. Yet, the militant organization remains active and poses major threats in areas where its cells are still carrying out operations. In the US, a federal court just sentenced one man with links to the group to more than 17 years in prison for plotting to blow up a church in Pittsburgh, Pennsylvania.
According to the Department of Justice (DOJ) press release following the sentencing hearing, 24-year-old Mustafa Mousab Alowemer, a Pittsburgh resident, plotted to attack a church in the northern part of the city as part of an ISIS scheme. He pleaded guilty to one count of attempting to provide material support to ISIS in the Western District of Pennsylvania federal court in September. After his prison sentence, he will spend the remainder of his life on supervised release.
Man sentenced to more than 17 years in prison after planning to bomb Pittsburgh church https://t.co/vjEoHyUpNA

— UPI.com (@UPI) November 9, 2022
Alowemer reportedly described the target of the planned attack as a "Nigerian Christian" church. He selected the church because of ongoing disputes between ISIS personnel and Christians in Nigeria. The DOJ report indicated the defendant knew the blast he was planning would likely hurt people.
According to Fox News, Alowemer apologized for his actions in court, saying he doesn't support ISIS any longer and is aware of the "severity" of his crime.
Do you think this sentence was appropriate in the context of Alowemer's crime?
Copyright 2022, IntegrityPress.org