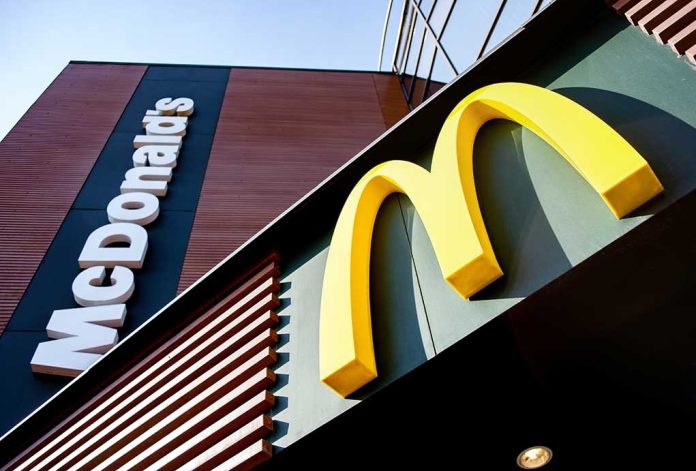 McDonald's May Drop Bubba Wallace NASCAR Sponsorship
(IntegrityPress.org) – NASCAR star Bubba Wallace shocked the motorsport world on Sunday, October 16, when he pushed and shoved Kyle Larson after the pair emerged from a crash, which some analysts believe Wallace caused on purpose. Fans have staged widespread backlash against Wallace for the apparent show of poor sportsmanship, and many people think fast food giant McDonald's should withdraw their sponsorship of him.
The altercation began when Larson attempted to pass Wallace during Stage 2 of the South Point 400 at Las Vegas Motor Speedway. Larson's vehicle touched Wallace's during the maneuver, causing his car to hit the track wall. In a move many fans believe was deliberate, Wallace subsequently followed Larson's car and collided with its rear, at which point both vehicles spun out and came to a stop.
Hundreds of accounts on social media called out Wallace's top sponsor, McDonald's, and challenged the fast food company to reconsider its decision to sponsor him.https://t.co/OkZ3Gc4BcE

— Daily Wire (@realDailyWire) October 18, 2022
As both men exited their vehicles, Wallace strode toward Larson and pushed him several times, appearing to shout and gesture angrily throughout. Then, he stormed off, engaging in a heated exchange with a race official on the way.
In an interview after the race, Wallace suggested the incident was entirely Larson's fault. He didn't directly admit his action was intentional retaliation, but he didn't deny it, either.
"I don't lift."

Hear from @BubbaWallace after his incident with Kyle Larson. #NASCAR pic.twitter.com/XUMPs2sRsf

— NASCAR on NBC (@NASCARonNBC) October 16, 2022
Do you think Bubba Wallace's actions merit McDonald's sponsorship withdrawal?
Copyright 2022, IntegrityPress.org