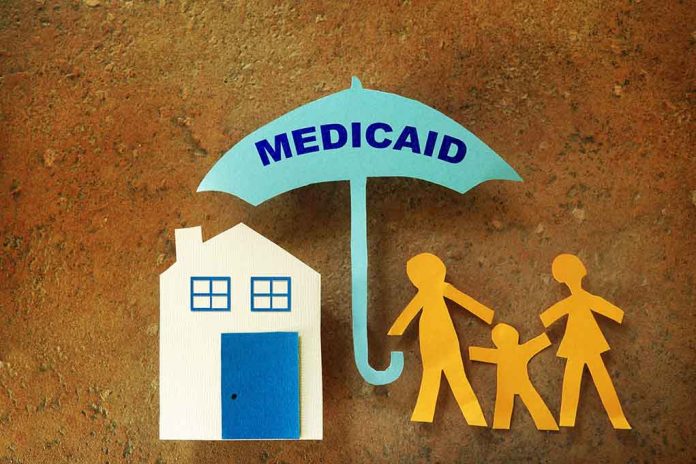 (IntegrityPress.org) – A new report by the Georgetown Center for Children and Families shows that most American children now have health insurance through Medicaid and the Children's Health Insurance Program (CHIP). However, over 6 million children are at risk of losing this coverage once states begin reviewing recipients' eligibility from spring 2023 onwards. During the pandemic, Medicaid enrollment increased due to a pandemic relief provision that prohibited states from involuntarily disenrolling users of Medicaid. But this provision will end on April 1, which will allow states to start removing ineligible recipients.
As of August, over 40 million children were covered by Medicaid and CHIP. Washington DC and more than 10 other states have the highest proportion of children covered by Medicaid and CHIP at over three-quarters of the population of kids residing in those states. Though the number of kids who were added to Medicaid and CHIP during the pandemic varied by state, Indiana saw the most increase, with a roughly 45% increase.
The report highlights that approximately 15 million people could lose Medicaid coverage when the enrollment requirement ends, even if they remain eligible. Nearly three-quarters of the children projected to lose coverage will remain eligible for Medicaid but could lose coverage due to other administrative issues as well, like procedural errors, or parents failing to complete the paperwork needed for renewal.
Joan Alker, executive director of the Georgetown Center for Children and Families, cautions that officials need to look separately at adults and children when reevaluating eligibility and work with pediatricians, schools, and childcare centers to explain the situation to parents and ensure children retain coverage if they continue to qualify. Alker is concerned that many children could become uninsured in states that do not take their time and pay particular attention to the unique needs of children, especially because of the pandemic provision.
Copyright 2023, IntegrityPress.org