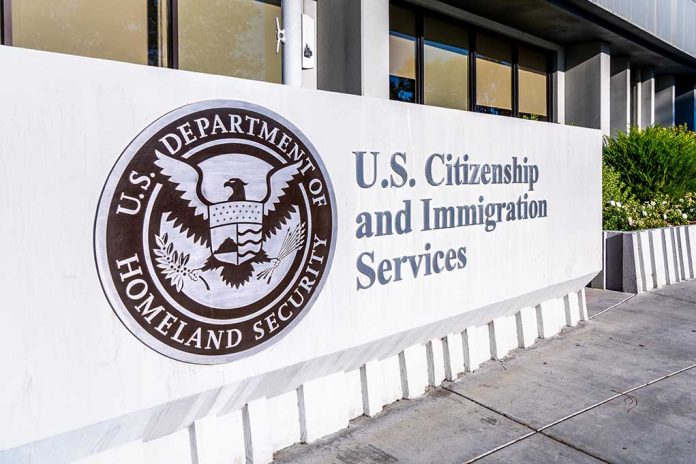 (IntegrityPress.org) – If you happen to be an out-of-work American citizen, or a soon to be out-of-work American citizen, rest assured that the Biden White House has your back. On August 31, the administration sent out notifications to tens of thousands of recently-arrived noncitizens telling them not to forget to apply for their federally-guaranteed work permits.
The move is reported to be a response to demands from regional authorities who are struggling to house and care for the flood of illegals pouring into their cities. Sanctuary city leaders who once welcomed migrants with open arms are now forced to contend with ongoing logistical catastrophes.
In New York, Mayor Eric Adams has acknowledged that over 100,000 "asylum seekers" have flooded his city in just the last year. Housing issues aside, the migrants have no source of income other than federal and state handouts and have nothing to do with their days. Expediting the work visas is "common sense," he said.
Under U.S. law, asylum seekers are given preferred status when it comes to the issue of being granted a work permit. Even in cases where asylum applications are approved, the law dictates that individuals must wait at least 180 days before the permit is granted. Huge numbers of undocumented non-asylumees are also in play.
For the average U.S. citizen, the nuances between asylum applicants and those who are in the country without that label are hazy at best. Masses of illegal immigrants appeared as if they were encouraged to flood the southern border at the behest of a friendly Biden administration.
Administration policy allowed immigrant families that otherwise would have crossed the border illegally and without documentation to announce their arrival to U.S. officials ahead of time and be given documenting paperwork upon crossing. The effort was so extensive on the part of the administration that migrants were encouraged to use a federally-sanctioned phone app to arrange their crossing.
Copyright 2023, IntegrityPress.org