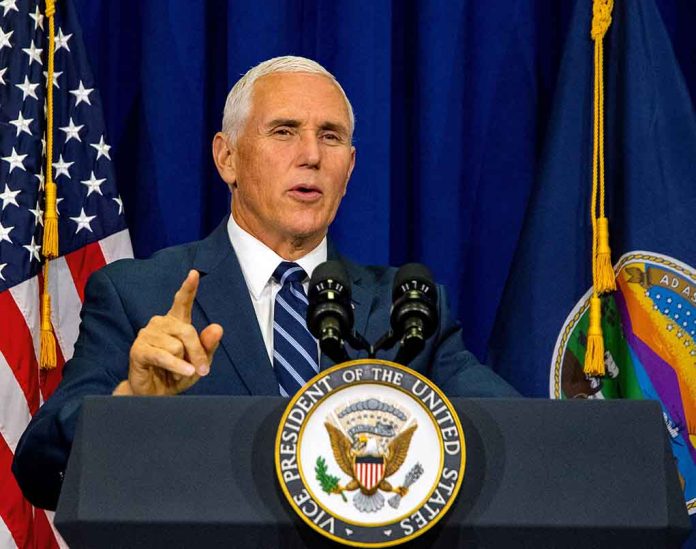 (IntegrityPress.org) – Last week former Vice President Mike Pence was discovered to have a small number of classified documents in his home. According to his attorney they were immediately placed in a safe upon discovery and their presence was reported to the National Archives, which then informed the FBI. Pence's home, and the offices of his political action group Advancing American Freedom were searched and no additional documents were found. Pence's speedy cooperation with the FBI was praised by commentators, who contrasting his handling of classified documents with President Biden and former President Trump. Doubts have been raised as to whether the documents Pence discovered were still classified, but were nonetheless handled with care because of their classified markings.
Trump immediately weighed in on Pence's case saying "Mike Pence is an innocent man. He never did anything knowingly dishonest in his life. Leave him alone!!!" Trump has been struggling with his own classified document covfefe for months, which was being beaten to death by the media until the sudden discovery of Biden's numerous and widespread classified documents, which had been hidden or forgotten for at least seven years, surfaced. Commentators have since walked back its hardline view on classified document handling, as the revelation of Biden's classified documents has left the left in an awkward position.
Articles have begun to emerge now that two presidents and a vice president have been found with leftover classified documents, contextualizing the current epidemic of executive absentmindedness with similar incidents stretching back to the 1970s. Still, even in context the current affair featuring Biden, Trump, and Pence is exceptional for the high-level officials involved. Previous incidents involved CIA chiefs, attorneys, soldiers, and speech writers, and were high-profile due to the possible criminality rather than the celebrity of the individuals involved. It is highly possible the document fiasco will end up nowhere now, given the widespread nature of the offense. Attempts to tar Trump rely on splitting hairs over a lack of cooperation with the FBI and other Federal authorities.
Copyright 2023, IntegrityPress.org