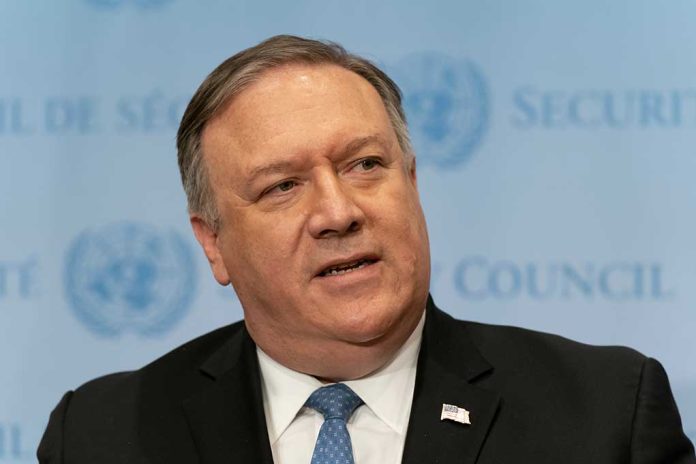 (IntegrityPress.org) – Friday, 4/14/23, Mike Pompeo, former Secretary of State, announced that he will not be attempting to run for the presidency in 2024. Pompeo said right now isnt his time, and that the decision not to run was "deeply personal" to him and his wife. While he had previously fueled speculation about a potential bid, Pompeo had said that Donald Trump had nothing to do with his decision. However, he did take roast the former president a bit, whose Cabinet he served in as both director of the CIA and secretary of state.
Pompeo stated that he believes Americans are looking for politicians who can make arguments and articulate a clear vision for the country's future, rather than just tweeting. He specifically cited issues such as parents' role in their children's education and reducing crime in cities as important topics for debate. Pompeo left the door open to running for president in the future in an official statement, noting that there might be better possibilities as the need for presidential leadership grows.
Pompeo recently launched the political group Champion American Values PAC, which aims to support conservative candidates in the 2022 midterm elections. In his first book tour this year, he also made some contentious claims, such as that former South Carolina governor Nikki Haley conspired to become Trump's vice president with his daughter Ivanka and son-in-law Jared Kushner.
When asked if he would endorse someone in the GOP 2024 primary, Pompeo implied that he would wait it out and may not endorse Trump. He stated that his priority is to find a candidate who can not only talk about issues that matter to families in America, but also build an organization, create a team, and deliver results for the American people. Pompeo served as both director of the CIA and secretary of state under Trump, and was a close ally of the former president during his administration.
Copyright 2023, IntegrityPress.org