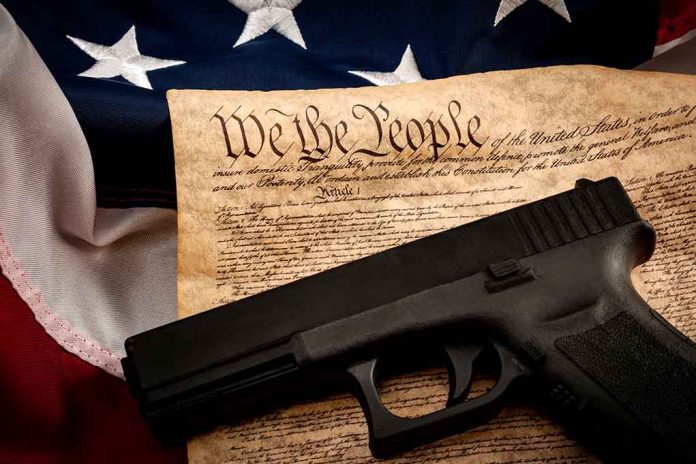 (IntegrityPress.org) – Missouri's controversial Second Amendment Preservation Act, aka SAPA, which became a law in June 2021, has been declared unconstitutional and unenforceable by a federal judge in the state. The legislation prohibits state and local law enforcement officers from enforcing federal gun laws and empowers citizens to sue officials who attempt to enforce such laws. The US Justice Department sued Missouri– claiming that the state's statute prevented efforts to implement the law and thereby violated the Supremacy Clause of the US Constitution.
District Judge Brian Wimes upheld the DOJs arguments and struck down SAPA in its entirety. He ruled that Missouri's state and local law enforcement officials could legally participate in federal task forces, collaborate in the investigation and enforcement of federal gun crimes, and share information with the federal government without facing SAPA's penalties.
Republican Andrew Bailey, the attorney general of Missouri, said in a statement that the state is prepared to support SAPA in the appeals court. He contended that by extending the fundamental rights protected by the Second Amendment, the law fosters individual liberty.
The DOJ had been attempting to overturn the law for several months before filing its lawsuit in February 2022. The states law enforcement officers have faced complications since SAPA was implemented- with local officials fearing potential violations. The conflicts mostly arose in operations conducted by the Bureau of Alcohol, Tobacco, Firearms, and Explosives, which enforces gun laws.
US Attorney General Merrick Garland was happy about the ruling, noting that it will enable federal, state, and local law enforcement in Missouri to cooperate in "safeguarding" their communities against gun violence. Critics of SAPA, who believe that it would make it easier for individuals with a history of domestic violence, stalking, or mental illness to obtain firearms, had denounced the law. In contrast, supporters of gun rights had praised the law- believing that it would protect the Second Amendment rights of Missourians.
Copyright 2023, IntegrityPress.org