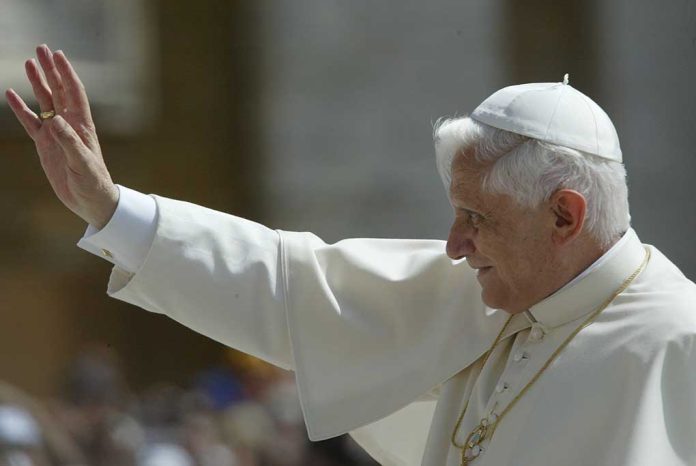 (IntegrityPress.org) – Pope Francis has visited Mongolia, a nation positioned between Russia and China, to touch base with the very small and new Catholic community that is present in the country.
The 86-year-old Pope, who has been experiencing health issues, arrived after a 10-hour overnight flight. He landed in the capital city of Ulaanbaatar on Friday, September 2, resting on the first day of his visit. Catholics from Mongolia and various nations, some holding Chinese flags, gathered in the main square to witness his arrival during an official welcome ceremony.
In contrast to Pope Francis' usual overseas voyages characterized by grandeur and substantial crowds, this visit was much quieter. While the Pope's visit to Portugal in August drew 1.5 million attendees to one of his vigils, images from the scene in Mongolia portrayed smaller gatherings of around 100 people, with a lower level of security than typically observed during these foreign visits.
This official visit occurs against the backdrop of strained relations between the Vatican and Mongolia's notorious neighbors. China, which shares a huge border with Mongolia, has faced allegations of breaching a 2018 agreement with the Vatican, permitting the appointment of jointly approved Catholic bishops in China for the first time.
Relations between the Vatican and Moscow have also gotten worse due to Russia's invasion of Ukraine. The Pope has faced criticism from Ukrainian authorities for his comments on the war. He was recently accused of "imperialist propaganda" after he encouraged young Russian Catholics to identify with the Russian empire in a video address.
According to the latest data from 2023, Mongolia's Catholic population numbers around a thousand and a half within a total population of 3.5 million. This signifies significant growth compared to just 14 Catholics in the country in 1995, according to the Vatican News.
During his speech in Ulaanbaatar, Pope Francis stated that governments and secular institutions in Mongolia should not fear the Church's evangelization efforts.
Copyright 2023, IntegrityPress.org