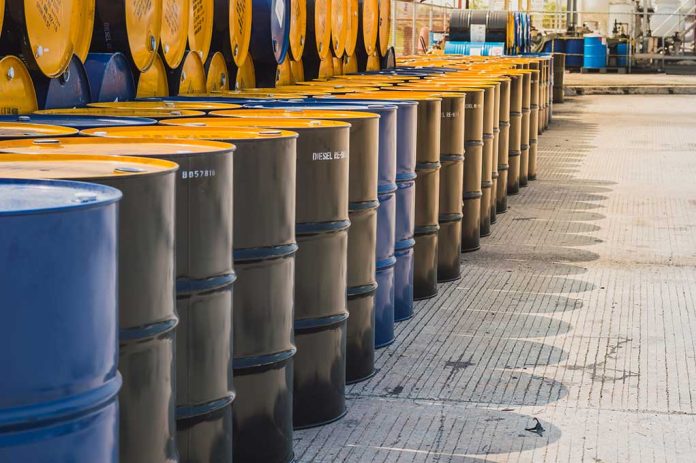 (IntegrityPress.org) – On Monday, the US Air Force announced that carcinogens were found at a US nuclear missile base in Montana, where many cancer cases have been diagnosed in the past.
A team of bioenvironmental experts is investigating the identified elevated levels of "polychlorinated biphenyls" at two sites within the Malmstrom Air Force Base in Montana. They gathered water, soil, air, and surface samples from the launch facilities in Malmstrom over the course of June 22 to June 29. Among the 300 surface samples taken, 21 showed detectable PCB levels. The levels surpassed the thresholds advised by the Environmental Protection Agency (EPA).
The EPA labels PCBs as "man-made organic chemicals comprising carbon, hydrogen, and chlorine atoms," considering them probable carcinogens. PCBs were made in the US on a large scale throughout World War II and the Vietnam War. In 1978 they were banned due to the toxicity of the chemicals.
Air samples did not reveal any elevated levels of hazardous chemicals across the 30 samples collected. The Air Force has specified that it is currently awaiting results from air and surface samples from the FE Warren Air Force Base in Wyoming and Minot Air Force Base in North Dakota.
General Thomas Bussiere, the leader of Air Force Global Strike Command, expressed that he has instructed units to start cleaning the facility immediately. He further noted that the cleanings will persist until he is assured of providing a secure and hygienic environment for the missile community.
The investigation into potential carcinogens at the Montana base was initiated in January 2023, after reports emerged that nine military officers who served there decades ago were diagnosed with blood cancer. After that, over 30 additional instances of blood cancer among personnel at Malmstrom and other bases have been disclosed.
The military is currently taking up efforts to cleanse the affected areas of the hazardous chemicals.
Copyright 2023, IntegrityPress.org